Dedicated to Protecting Personal Injury Victims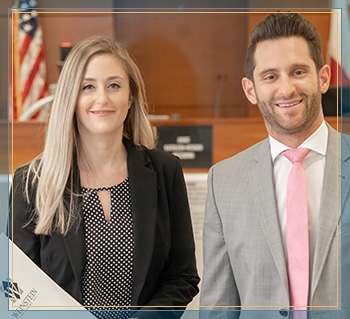 When you've been hurt by
another party's negligence, whether a company or a person, you deserve the
best legal representation you can get to protect your interests.
Some types of personal injury cases we handle include:
Auto accidents
Bicycle accidents
Pedestrian injuries
Boating accidents
Motorcycle crashes
Personal injury protection
Slip and fall
Truck accidents
Wrongful death
Dog bites
Whenever an individual is injured due to the negligence of another party, that person has the legal right to sue and recover damages. Weinstein Legal's team of personal injury attorneys aggressively fights for justice on the behalf of its clients and is dedicated to ensuring each person receives justice and fair compensation for their pain.