Defense Lawyer for Arrest Warrants in South Florida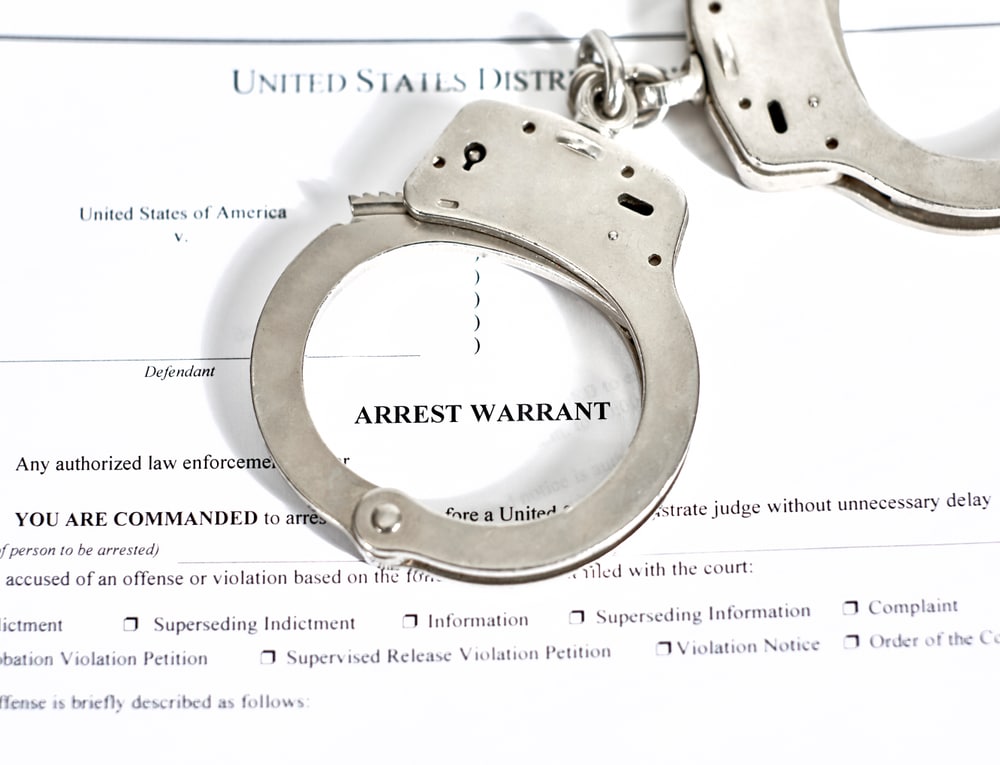 If you are facing active or outstanding warrants in the state of Florida, contact an arrest warrant lawyer for criminal defense today. Do not assume that warrants are simply a mistake, that they will sort themselves out, or that the courts will see your side when you appear. The reality is that if law enforcement runs an active warrant search, Florida law states they can arrest you on-the-spot should they find anything outstanding.
Failing to take care of active or outstanding warrants can land you in jail, may result in costly court fines, and can lead to lengthy, inconvenient trials. Partner and head of the criminal defense division at Weinstein Legal, attorney Matt Shafran can help. If your name appears when running an active warrant search in Florida, contact Weinstein Legal and ask for arrest warrant lawyer Matt Shafran today. Our team is happy to provide you with a free and confidential case evaluation, without any obligation.
Call (954)845-0505 for your free case evaluation now. Our phones are open 24-hours a day, 365-days a year.
Areas in Florida We Represent
If you have been issued an arrest warrant in South Florida, immediately seek the legal assistance of a criminal defense attorney. At Weinstein Legal, we represent individuals in Broward County, Miami-Dade County, and Palm Beach County including the following areas:
Boca Raton
Boynton Beach
Coral Springs
Delray Beach
Fort Lauderdale
Hollywood
Lake Worth
Palm Beach Gardens
Pembroke Pines
Plantation
Pompano Beach
Wellington
West Palm Beach
HIRE AN ARREST WARRANT LAWYER TODAY
Palm Beach & Broward County Warrant Search
Do you want to know how to check for a warrant in your name in either Palm Beach or Broward County, Florida? Luckily, you can do so online from the safety and privacy of your own home or mobile device. It's essential to remember that if you do find an active warrant in your name that you contact arrest warrant lawyer Matt Shafran at Weinstein Legal before taking any next steps.
The team at Weinstein Legal can provide you with advice on how to proceed, whether to turn yourself in, and what documents to gather before contacting the courts. Your chances are always better when you have a South Florida criminal defense attorney fighting on your behalf to protect your rights and keep you out of jail.
Finding Arrest Warrants in Palm Beach County, Florida
To search for active or outstanding warrants in Palm Beach County, visit the My Palm Beach Clerk Court Records online portal. Click "Search Court Records" and then select the option to "Continue As a Guest". Here you will find information pertaining to court dates, criminal charges, sentencing, official documents, and more.
If applicable, warrants in Palm Beach County will also appear in the appropriate state and federal databases. Additionally, as criminal warrants are public information you should be able to find out if there is one in your name by calling the courthouse, or by appearing at the courthouse and requesting a copy of your records. Always consult an arrest warrant lawyer before appearing at the courthouse as law enforcement may take you directly into custody.
Finding Arrest Warrants in Broward County, Florida
Finding an arrest warrant in Broward County, Florida is also a simple and straightforward process. Use the online portal available at the Broward County Clerk of Courts website. Like Palm Beach County, you can also find out if there's an active warrant in your name by calling the courthouse or by appearing in person, however it is always best to speak with an arrest warrant lawyer before doing so.
Applicable warrants in Broward County will also show up in the designated state and federal databases when you run an active warrant search in Florida.
How Do I Know What County My Warrant Is In?
We often hear questions regarding what county an active warrant will appear in, and sometimes individuals have difficulty seeing if there are any outstanding warrants in their name because they don't know where to search.
An active or outstanding warrant will always appear under the jurisdiction in which the offense took place. If you have a warrant for a missed court date, for example, the warrant will appear in the county of that initial court date, even if that is not the county in which you live.
Different Types of Active Warrants
There are several different type of active warrants, but they all must be issued by a judge. A "warrant" by definition is an "authorization or sanction" granted by a judge to local law enforcement or governing bodies. It permits, directs, or allows members of law enforcement to take specific action–usually to take you into police custody under arrest.
Here are the 6 most common types of active warrants.
1) Search Warrant
Your Constitutional rights protect you against illegal search and seizure, meaning that law enforcement must have both probable cause and a legal warrant to search your home or property. A search warrant outlines what premises or property police can search for the purpose of finding evidence pertaining to a specific and documented crime.
2) Arrest Warrant
An arrest warrant authorizes the detention and arrest of a named person as the result of a specific crime–usually a crime that takes place outside of the view of law enforcement. This means that if police watch you commit a crime, such as assault, they do not need this type of warrant before making an arrest.
3) Bench Warrant
A judge may issue a bench warrant in your name if you fail to appear for a scheduled court appearance. Police may place you under arrest upon apprehending you and you may remain in custody until your next court date.
4) Warrant for Failure to Appear
A warrant for failure to appear is similar to a bench warrant in that a judge may issue a notice for your arrest should you miss a scheduled court hearing.
5) Warrant for Failure to Pay
Many conviction penalties come with stipulations that the defendant must pay certain fines, surcharges, fees, assessment costs, or incarceration costs as punishment for their crime. Additionally, sometimes you may have to pay restitution to a victim, or for items such as traffic tickets. If you fail to pay these costs or fall behind on payments a judge may issue a warrant for your arrest.
6) Child Support Arrest Warrant
If the court orders you to pay child support to a co-parent and you fail to do so a judge may order a warrant for your arrest. Even though child support matters are generally decided in family court, and are not criminal matters, failing to pay can land you in criminal court. Additionally, failing to appear for a child support hearing can result in the issuing of a warrant.
Advantages of Hiring an Attorney
Having an arrest warrant lawyer on your side can help your case significantly. A lawyer may be able to help clear your warrants before you are ever arrested or appear in court. Additionally, if you do get taken into custody an arrest warrant lawyer may be able to help coordinate your release from jail more quickly. Furthermore, if you are the target of a search warrant having a lawyer on your side to advocate for your rights is essential.
If you run an active warrant search in Florida and see your name appear, the most important thing to remember is not to panic. Before contacting the courts or turning yourself in, contact arrest warrant lawyer Matt Shafran at Weinstein Legal for a free case evaluation. Mr. Shafran can tell you what to expect and the best next steps to take to preserve your freedom.
Lawyer for Outstanding Warrants in Palm Beach & Broward County, FL
Contact Weinstein Legal today for a free case evaluation if you have outstanding warrants in Palm Beach or Broward County, Florida. The team at Weinstein Legal works with a variety of private investigators, and professionals who can provide expert testimony to help many cases.
Our phone lines are open around the clock, every day of the year to ensure that there is never a call for help that goes unanswered. Don't face the courts alone if you have an active warrant, defense attorney Matt Shafran is here to protect your rights.
Call (954)845-0505 today.