Defense for Drug Possession Charges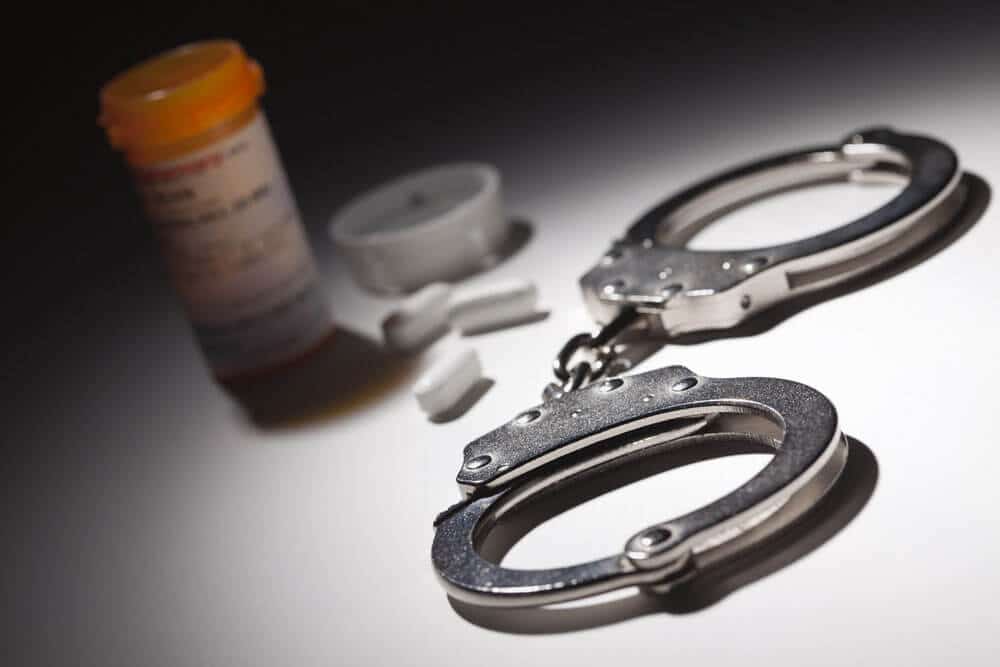 Are you facing drug charges in Broward or Palm Beach Country? We know your world may seem like it's been turned upside down. Anxiety, confusion, and worry about how this charge will affect your future are top of mind, and for good reason. Florida's penalties for drug crimes are swift, varied, and severe, no matter if the crime involves the selling, possession, trafficking, or manufacturing of controlled substances.
As a former prosecutor with years of experience in criminal defense, our drug defense attorney in Florida, Matt Shafran, will aggressively fight to protect your rights. He will stop at nothing to get the best outcome possible for you. Contact our Fort Lauderdale & West Palm Beach Florida drug crime defense attorney today at 888-626-1108.
HIRE A DRUG CRIME ATTORNEY TODAY
"When I was arrested for for a DUI and felony drug charges I was terrified. My case was closed within 2 months of my arrest and I was able to start rebuilding my life. Without Matthew Shafran I do not know what I would have done." – anonymous
Drug Crime Defense Lawyer in Florida
Whether a misdemeanor or a felony, many drug crimes can be prosecuted at both the federal and state level. With the right defense attorney, your future can be aggressively protected. At Weinstein Legal, skilled criminal defense attorney Matt Shafran and the team treats each client with respect and gives each case the individual attention required to get the best outcome. Mr. Shafran knows what it takes to handle the complex legal issues surrounding drug offenses, from the prefiling stages through to a jury verdict.
Areas In Florida We Represent
When you are facing a drug charge in Florida, seek the legal assistance of a criminal defense attorney immediately. We represent individuals in Broward County, Miami-Dade County, and Palm Beach County including the following areas:
Boca Raton
Boynton Beach
Coral Springs
Delray Beach
Fort Lauderdale
Hollywood
Lake Worth
Palm Beach Gardens
Pembroke Pines
Plantation
Pompano Beach
Wellington
West Palm Beach
HIRE A DRUG CRIME LAWYER TODAY
Common Types Drug Crimes in Florida
As with most crimes, the level of the charge depends on the type of crime committed and the circumstances surrounding the crime. Some drug-related crimes are classified based on where they occurred, such as near a childcare facility or a school. Severe prison sentences and huge fines often come with drug crime convictions.
Most people think of cocaine, heroin, and other illegal substances when they think of drug offenses. However, illegal sale, procurement, and use of prescription drugs is also a drug offense. Every drug charge is serious and can come with severe repercussions.
Common Florida Drug Crime Charges include:
Possession of paraphernalia
Manufacture, possession, or delivery of a controlled substance
Possession of a controlled substance with intent to manufacture, distribute, or sell
Selling a controlled substance
Trafficking a controlled substance
Forging a prescription
Federal Sentencing Guidelines for Drug Offenses in Florida
Drug crimes, their classification, and their penalties are spelled out in Florida statute 893.13. The list of controlled substances in the statute includes, but is not limited to, cocaine, heroin, marijuana, hydrocodone, oxycodone, LSD, GHB, meth, and ecstasy (MDMA).
Penalties for Drug Offenses in Florida
Penalties for drug offenses are based on three things: the substance involved, the quantity possessed, and what the accused was doing with the substance. A skilled Florida drug lawyer can help you understand the penalties you may face if you are convicted.
However, no matter the drug offense, any conviction will result in a suspension of your driver's license for two years.
Cannabis / Marijuana Drug Offense Penalties
Although marijuana is legal in many U.S. states, possession of marijuana is still illegal in Florida. It's legality in other states make no difference to judges and prosecutors.
If you are charged with possession of 20 grams or less of marijuana, you face a misdemeanor charge that is punishable by a fine of not more than $1,000 and up to one year in jail. If the amount possessed is more than 20 grams, the charge might become a felony, and a conviction may lead to up to 5 years in prison and a fine up to $5000.
The circumstances surrounding marijuana drug crimes can cause the penalty to be even harsher. For instance, if you are growing marijuana, you may face a minimum mandatory prison term, depending on how much you are growing and other circumstances.
Penalty for Possession of Controlled Substances
A conviction for possession of a controlled substance, excluding marijuana, is punishable by a prison sentence of five years, maximum. In addition, possession of cocaine, meth, heroin, ecstasy, and the other drugs mentioned above can lead to a fine of up to $5,000.
Penalty for Possession with Intent to Distribute
Often, law enforcement will charge a suspect with possession with intent to distribute. This charge is made when the amount of the controlled substance is higher than what is reasonable for personal use.
When the charge is possession with intent, the penalties become more severe. For marijuana, possession with intent conviction is a third-degree felony. A conviction may lead to a prison sentence of five years, maximum. For any other drug, possession with intent charge is a second-degree felony. A conviction for this charge could result in a prison sentence of up to fifteen years.
Penalty for Drug Trafficking
The penalties for drug trafficking depend on the type of substance and the amount. If convicted with trafficking in cannabis/marijuana of 25-2,000 pounds, or 300-2,000 plants, the penalty is a mandatory minimum three-year prison term and a fine of not more than $25,000.
The higher the amount, the harsher the penalty, with a possible mandatory minimum fifteen-year prison sentence, if the amount tops 10,000 pounds/plants.
When caught with 28-199 grams of cocaine, the charge changes from possession to trafficking of cocaine. The penalty for this charge is a mandatory minimum prison sentence of three years and a maximum $50,000 fine. The penalty for possession of 200-399 grams is a seven-year mandatory minimum sentence and a possible $100,000 fine. Possession of 400 grams to 150 kilos of cocaine carries a fifteen-year minimum mandatory sentence and a fine as high as $250,000.
Penalties for controlled substances such as heroin, GHB, LSD, hydrocodone, oxycodone, and meth also carry minimum also include mandatory minimum sentences and fines. In some cases, these mandatory minimum sentences can be as long as 25 years.
Possible Defenses for Drug Possession Charges in Florida
The specifics of your case will determine the best possible defense. At Weinstein Legal, we analyze the circumstances and examine all the evidence and facts of your case to craft the best strategy for your defense. If evidence was collected due to an illegal search, we will challenge the evidence, and it may be tossed out. Without crucial evidence, the state may have to drop your case.
Unlawful Search and/or Seizure
Law enforcement often takes shortcuts, such as stopping a vehicle without enough legal grounds. Or, they may enter a home or business without a warrant based on probable cause. The law clearly states that when the evidence, such as drugs, is obtained as a result of an unlawful search and seizure or bad stop, it cannot be used.
Entrapment
Often law enforcement entices people to commit a drug offense that they wouldn't have in other circumstances. The key to this defense is that law enforcement may have committed entrapment, and the drug arrest wouldn't have occurred otherwise.
A skilled, experienced attorney can demonstrate that the enticements used on the defendant equaled entrapment. This can lead to a reduced plea or the case being dropped.
"Matt and his firm made the process so smooth and eased me through the entire case. You literally get more than you retain with them. I could never imagine calling anyone else if I should ever need." – K.S. – Prior Client
Contact An Attorney for Drug Charges
If you or a loved one has been charged with a drug offense, contact a drug possession lawyer at Weinstein Legal at one of our three locations:
From misdemeanors to felonies, all drug offenses have lifelong repercussions. Your freedom and your reputation are at stake. Drug Defense attorney Matt Shafran and the Weinstein legal team will work tirelessly to ensure that your rights are not tramped on during the legal process. We'll protect you from unjust charges and manipulative tactics so that you get the best result possible.
We'll take your call anytime, to make sure you never feel alone during this stressful time. Call 561-931-6687 for a free consultation.