DUI for Prescription Drug Charges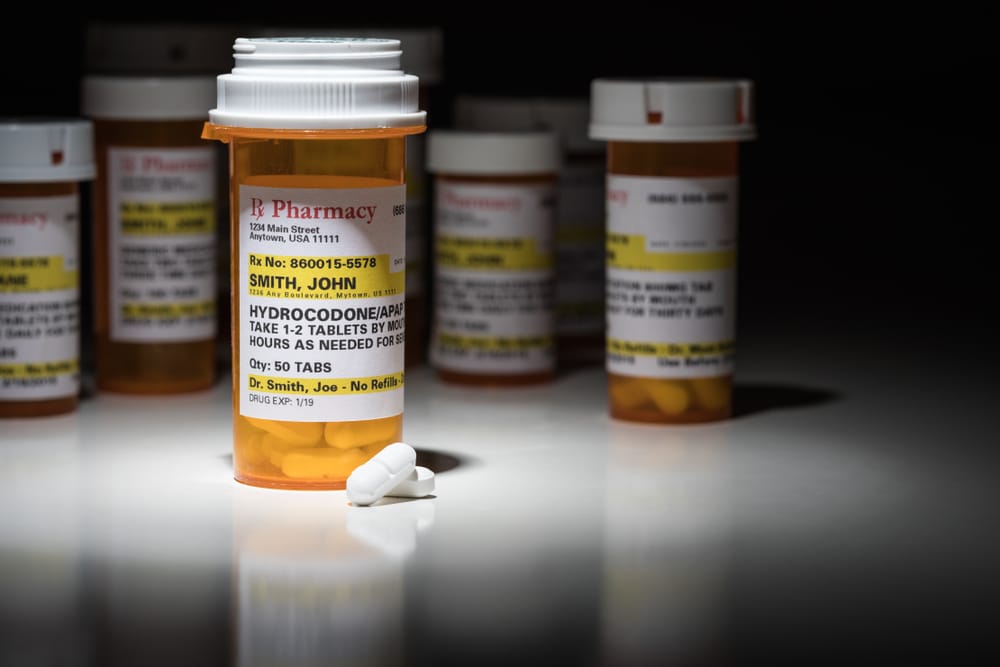 Defending a DUI for Prescription Medication
Have you been arrested or charged with a DUI in Florida because you were driving while taking a prescription medication? Even though you were taking a legal medication as prescribed by your doctor, you could still be charged with a DUI for prescription drugs.
CONTACT OUR DRUG DUI DEFENSE LAWYER
This can mean fines, possible jail time, license suspension — even if it's your first offense and you have an otherwise clean record. You only have 10 days from the date of your DUI arrest to appeal the suspension of your driver's license.
Contact us at  954-845-0505 for a free initial consultation today with our dedicated prescription drug DUI lawyer.
Areas in Florida We Represent
When you are facing a Prescription DUI charge, seek the legal assistance of a criminal defense attorney immediately. We represent individuals in Broward County, Miami-Dade County, Orange County, and Palm Beach County including the following areas:
Boca Raton
Boynton Beach
Coral Springs
Delray Beach
Fort Lauderdale
Hollywood
Lake Worth
Orlando
Palm Beach Gardens
Pembroke Pines
Plantation
Pompano Beach
Wellington
West Palm Beach
HIRE A PRESCRIPTION DUI ATTORNEY TODAY
It's critical that you act quickly after an arrest to ensure you're treated fairly and that you don't receive a severe penalty, especially if all you did was obey your doctor's orders. The first thing you should do is contact an experienced prescription drug DUI lawyer near you immediately. Here at Weinstein Legal, we want to help you understand your rights.
There are many substances that can impair your driving outside of alcohol. You can be charged with a DUI in Florida even with prescription drugs. Working with a dedicated prescription drug DUI lawyer near you will ensure you have someone aggressively fighting for your rights to get the best possible outcome for you.
Defense Attorney for Prescription Drug DUI Charge in Florida
Being charged with a DUI for prescription drugs is becoming more and more common, especially when with how many prescription medications are out there. Nearly half the population of the United States has taken prescribed medication within the last 30 days. The CDC reports that prescription medication use goes up with age, with the most common prescription medication for adults aged 20-59 being antidepressants. Also,  10% of adults use pain medication at least monthly and a full 5% of adults over 20 use prescribed opioids at least monthly.
With so many adults across the US taking prescribed medications (and more taking these types of medications illegally), it's not surprising that the effects are far-reaching and that some of the side effects of taking these drugs can impair driving or lead to accidents. Nationally, drug-related crashes now account for 44% of fatal crashes compared to 35% that were alcohol-related. Some 19% of fatal crash victims tested positive for opioids.
Alcohol isn't the only thing that can affect our ability to safely operate a vehicle. Oftentimes we don't realize some of the side effects that can come with taking these legal medications, even exactly as our doctor prescribed them. Some side effects from antidepressants that can impair your driving can include:
nausea
fatigue and drowsiness
insomnia
blurred vision
dizziness
agitation
irritability
anxiety
The Florida Highway Safety department recommends, "If a person is taking medication, they should be sure to check the label for warnings about the medication's effects prior to driving. If they are not sure it is safe to take the drug and drive, they should ask their doctor or pharmacist about any side effects."
Penalties for Prescription DUI in Florida
No matter the source of drugs or alcohol, driving while impaired is illegal in the state of Florida. And you will get a DUI for prescription drugs (or over-the-counter medication) with the same penalty as driving under the influence of alcohol.
Florida has a legal limit for a blood-alcohol level of .08% — but a DUI for prescription drugs does not have a legal limit. This means anyone can be at risk of receiving a DUI for legal drugs, even if they have a prescription and are taking them in a prescribed way.
In Florida, you can be charged with a DUI based on the presumption of impairment. This generally focuses less on the amount of the ingested substance in your system and more on the effects on you as a driver. Under this statute, you are unable to operate a vehicle if your normal faculties are impaired including your ability to:
See
Hear
Walk
Talk
Judge distances
Drive an automobile
Make judgments
Act in emergencies
And normally perform the many mental and physical acts of daily life
The penalties for a DUI for prescription drugs can dramatically impact your life. According to Florida Statutes § 316.193, a first-time DUI charge — whether for alcohol, drugs, or prescription drugs — with a blood alcohol level below .15 and that did not involve a crash, may incur one or more of the following penalties:
No more than 6 months maximum jail time
$500 to $1,000 fine
6-12 months probation
50 hours of community service
DUI school and treatment
10-day vehicle immobilization/car impoundment
Ignition interlock device
6-12 months driver's license suspension
A permanent criminal record
The penalties increase incrementally for subsequent DUI violations.
Defense For Prescription Drug DUI Charge in Florida
Because the consequence of driving while impaired can be severe, a driver who's arrested for a DUI based on prescription drug use may have a limited defense, but a DUI for prescription drugs can be easier to overturn than a DUI for alcohol. There's a lot of research on impairment and measuring the level of alcohol in a person's system which can be fairly objective.
Determining measurements for a DUI with prescription drugs is much less objective and DUIs for prescription drugs is a relatively new field/ The science around it is changing as more and more research is done. This means that the prosecution of these crimes is continuing to develop and DUI prescription drug cases can effectively be challenged in court by a good defense attorney.
There are many complications in proving the crime of driving under the influence of prescription drugs and the prosecution of these charges continues to develop. The first thing they need to prove is that the taking of the medication was actually causing the impairment.
There are a few things your prescription drug DUI lawyer will look at in order to mount a successful defense:
The prosecution will need to prove how the symptoms observed were associated with a particular drug. Without the help of a drug recognition expert on the case, it can be difficult to prove how any possible symptoms observed were associated with the prescribed medication.
Whether the police had probable cause to stop you in the first place.
If a field sobriety test was administered and administered correctly.
Whether the breath test equipment was properly calibrated and on a regular maintenance schedule.
Other factors that could affect your driving behavior include diabetes or other health conditions.
DUI cases can be complex and our team at Weinstein Legal is well-versed in prescription drug DUI defense. This field is constantly evolving and we will work hard to investigate every avenue to support you in getting charges dismissed or reduced. We know how to work with your unique circumstances.
Some key points your prescription drug DUI defense attorney can argue are that a wide range of different factors was at the actual root of the impairment. These can include:
Illness
Mental health problems
Drowsiness
Depression
And a number of other commonplace causes.
Our team of experienced attornies will work with you to create reasonable doubt that the legal and prescribed medication was actually impairing your ability to drive. We have three Florida offices to better serve you:
Hiring an Attorney for a Prescription Drug DUI Charge
Getting arrested for a prescription drug DUI can be extremely emotional, stressful, and overwhelming. It will be critical to retain the support of an expert legal defense team to protect your future.
Beware, though, not every criminal defense lawyer is an experienced DUI lawyer. That's why you need to work with the team at Weinstein Legal. We have years of experience representing prescription drug DUIs and will be prepared to aggressively defend you.
"Matt and his firm made the process so smooth and eased me through the entire case. You literally get more than you retain with them. I could never imagine calling anyone else if I should ever need." – K.S. – Prior Client
Find a DUI attorney for drug DUI charges with us here at Weinstein Legal, at one of our offices in Orlando, Fort Lauderdale, and West Palm Beach. Call 954-845-0505 or contact us online for a free initial consultation today.