Sealing & Expunging of Criminal Records in Florida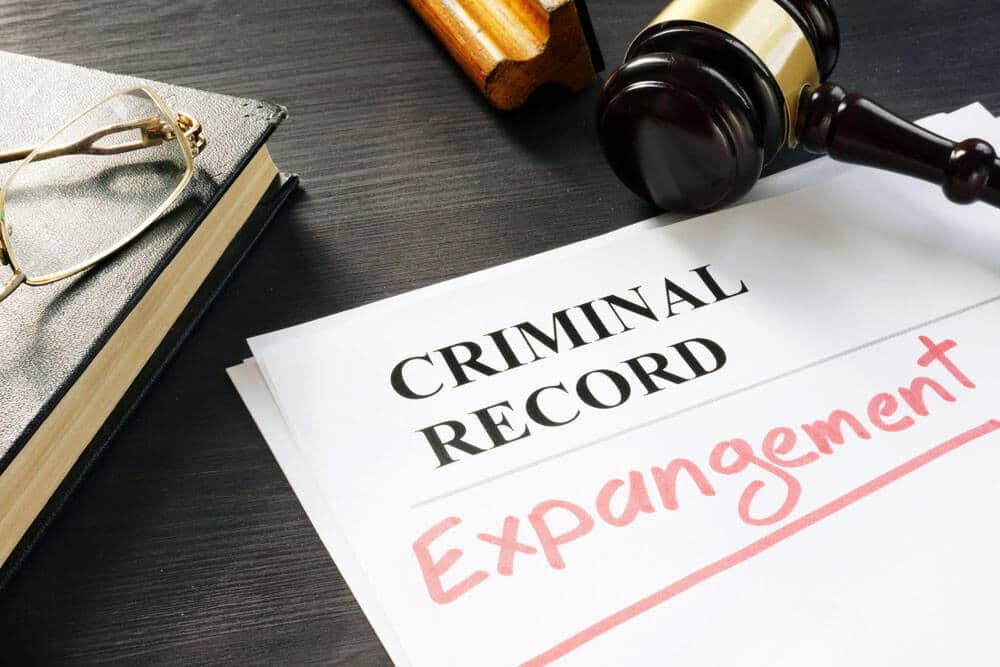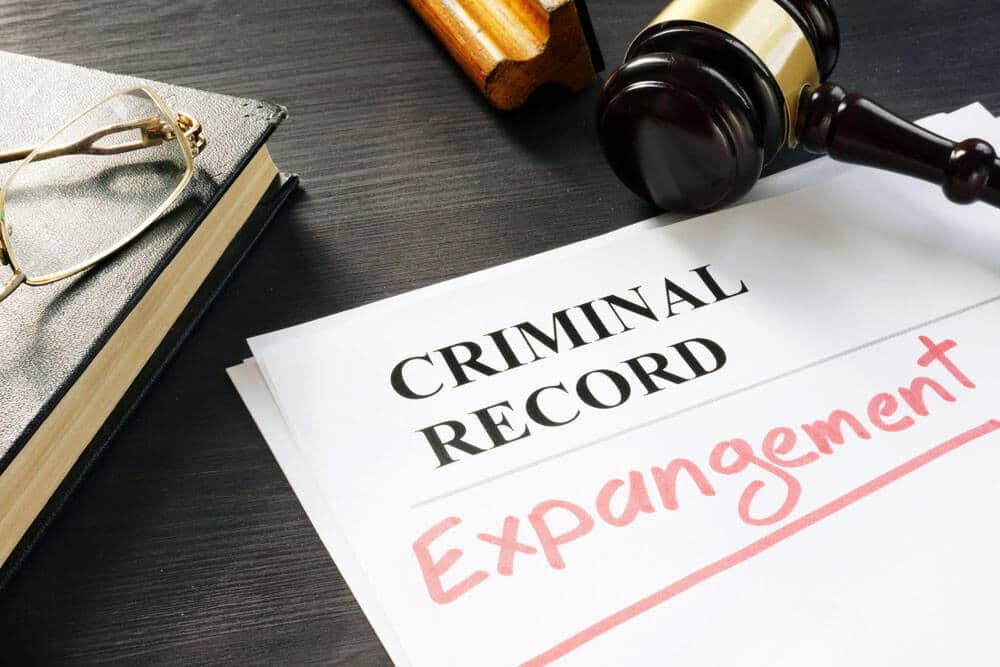 Have you been charged or convicted of a crime? Having a criminal record can follow you around for the rest of your life. You must seek the help of an experienced criminal defense attorney in Florida. With the help of an expungement attorney to clear your record, you can find employment, housing, and pass background screens without such charges raising red flags.
Don't let a crime that you were charged or convicted of in the past impact your future. There is no need for prior mistakes to affect you for the rest of your life. If you are wondering "what is expungement and how does the process work?" you are in the right place. Partner Matt Shafran, head of the Criminal Defense Division at Weinstein Legal is an in the matter and has helped countless individuals have their records expunged.
Expungement Lawyer in Florida
No more worrying about what prospective employers may find when they look up your name, no more wondering if you will qualify to rent or buy a home, and no more embarrassment. Charges from the past do not need to disqualify you any longer. Seek legal help today so that you can have a better tomorrow.
If you are looking to seal or expunge a criminal charge or record in Palm Beach or Broward County, seek the legal assistance of our expungement attorney, Matt Shafran, at 561-931-6687 immediately.
Areas In Florida We Represent
For individuals seeking to have their criminal record sealed or expunged in Florida, seek the legal assistance of an experienced expungement attorney immediately. We represent individuals in Broward County, Miami-Dade County, and Palm Beach County including the following areas:
Boca Raton
Boynton Beach
Coral Springs
Delray Beach
Fort Lauderdale
Hollywood
Lake Worth
Palm Beach Gardens
Pembroke Pines
Plantation
Pompano Beach
Wellington
West Palm Beach
"I had Matt as a lawyer to help seal something a past lawyer screwed me and he couldn't have been more helpful. Not only did he help with the case, he helped me along the way with a new job opportunities that needed paperwork and statements about what happened. He keeps you at ease when you're the most stressed, wouldn't use any other defense but him. ." – K.S. – Prior Client
What Is Expungement?
Expungement, according to the American Bar Association, is when a criminal charge or conviction is entirely removed from your permanent record. Many individuals do not realize that if they have not been convicted of a charge, but were arrested, it may still appear on background checks. Even without a conviction, this may cause uncomfortable conversations or explanations. Expungement can help whether you have been convicted of a crime or charged without being found guilty.
When your criminal record is expunged, your record is permanently erased. What this means is that the courts, both state and federal, are instructed to behave as if it never happened. If the process is completed correctly, not only will the record be sealed from the courts, but also the public record. Those searching for your criminal background will not be able to find any of the charges that were made against you.
There are stipulations regarding charges that may and may not be expunged, and filing for an expungement does not guarantee that it will be granted. For this reason, you must hire a team of attorneys who specialize in this area. A team that will put together the best case and helps preserve your future.
Requirements to Qualify for Expungement in Florida
There is a legal process regarding how a person may apply for an expungement in the state of Florida. Many people find themselves wondering, "How long does an expungement take?" An expungement attorney will guide you throughout the process, as it can be lengthy.
In Florida, you must provide an application for a Certificate of Eligibility for expungement. The form will ask you to complete basic information, including what agency arrested you, the date of your arrest, and what charge(s) you incurred. You may not have been formally arrested, but given a Notice to Appear in court. If this was the case, you must note the date of the Notice to Appear. The Certificate of Eligibility must be signed and notarized or signed in the presence of a deputy clerk of court.
You must also provide a certified disposition of any charges you are looking to have expunged. These must be provided by the county court in which you were arrested, and you will probably have to appear in person to request and receive these documents.
It is essential that you hire an expungement attorney to represent you throughout this process, as there are many steps. Unfortunately, if one step is missed or completed incorrectly, you can be set back quite a bit in regard to how long the expungement process will take. Having an experienced expungement attorney to guide you through the process and review all paperwork will help ensure that you do everything correctly the first time, speeding up the process.
After you have compiled the paperwork and information noted above, there are several more steps that you must take when filing for expungement. If you served a term of probation, you must provide documentation showing that either probation was terminated or that you completed the condition successfully. Then, you must be fingerprinted by law enforcement or another criminal justice agency. The person fingerprinting you must sign or stamp the fingerprint card.
You will have to pay a non-refundable fee of $75 to the state upon submission of the expungement application. If possible, request extra copies of all documentation that you are required to submit for the application process. If paperwork gets misplaced or lost in the mail, this will save you quite a bit of time rather than tracking everything down a second time.
The Importance of Hiring an Attorney
Hiring an expungement attorney before you file the official request is vital. There are many steps to the process and each step takes months to complete. Should you try to do it on your own and make a mistake, it will set you back months, if not longer.
You want the primary form of communication with the state and court to be with an experienced expungement attorney. They are most familiar with the red tape and legal processes that expungement entails.
Criminal Charges That Can Be Sealed or Expunged
Each state in the country has its own laws regarding charges that may and may not be expunged. In the state of Florida, if you pled guilty or no contest to specific crimes, it cannot be erased. Such charges include arson, aggravated assault or battery, child abuse, abuse of the elderly or disabled, kidnapping, homicide, manslaughter, sexual battery or rape, robbery, carjacking, sexual offenses of any kind related to minors, drug trafficking, home-invasion, and organized fraud.
The above list is not comprehensive, though it serves as a starting point. Contacting an experienced expungement attorney is vital, as they will know whether or not your charges can be expunged. Do not assume that your criminal record has to remain public. You must find out for sure whether or not this is the case. Weinstein Legal offers a free case evaluation. What this means is that it will cost you nothing to speak with a legal expert to advise you on whether or not to proceed further with the application process.
It is also important to note that if you were charged with any of the above crimes but not convicted, or the charges were dropped, you might be able to have them expunged. For this reason, you must contact an expungement attorney to determine the best course of action and build your case. If you were not convicted of a crime or were under the age of 18 when you committed a crime, you have a much better chance of having the charges removed from your record.
Additionally, you must be aware that an individual may only request expungement one time. What this means is that if you have had a prior charge erased from your record, you are not eligible to apply for a second time regarding another crime. An exception may be made if you received multiple charges related to a single incident. For example, if you were charged with both shoplifting and eluding and evading a police officer during the same arrest, you may apply to have both charges expunged.
How Long Does Expungement Take?
Due to the many forms involved and the communication with the state and judiciary systems, expungement may take some time. It is not an overnight process. There may be back and forth with the parties involved, including the jurisdiction that arrested you, to receive all the necessary information. While this can be frustrating, an expungement attorney can help move the process along more smoothly while also taking care of the more tedious communication with such parties.
The average amount of time that it takes to have a record expunged is 15-18 months. It may also take longer if there were multiple agencies involved in the arrest. All agencies will have to erase the charge from their records. An attorney can ensure that this happens.
Why Hire Weinstein Legal?
With Weinstein Legal, you can rest assured that you have professionals on your side who are working to prove your innocence and protect your reputation. With years of experience in criminal defense for sexual battery charges, Weinstein Legal is the law firm to turn to in your time of need. We serve all of South & Central Florida and the Treasure Coast with Law Offices in Orange, Broward and Palm Beach County.
Our phones are open 24 hours a day 365 days a year. Our experienced criminal defense attorney in Florida, Matt Shafran, will not rest until they build the best possible case on your behalf.
"…I retained Mr. Shafran to assist me with my complex traffic cases back in March of 2017. I wanted to clear my name and record. I am so thankful and would recommend this Law Firm to anyone. Oh, did I mention that the costs were fair and reasonable?. .…" – anonymous
Hiring an Expungement Attorney in Florida
Due to the amount of paperwork that will need to be submitted when you request to have a criminal charge expunged, hiring an attorney to represent you is the best course of action. Going it alone is not a good idea. It can result in either a significantly delayed ruling or a ruling that is not in your favor.
For complex cases or more serious charges, it is even more imperative that you hire an expungement attorney. Having a lawyer on your side shows the courts that you are taking your case seriously. A lawyer can put together a solid case as to why your charges should be expunged. Do not wait until after you have started the process of applying to have your record expunged before you hire an expungement attorney. You can contact us at one of our Central or South Florida locations:
If you are considering filing for an expungement or are unsure of whether or not you qualify, contact Weinstein Legal today at  888-626-1108 or contact us online for a free case evaluation. Our legal team is ready to aggressively fight for your right to clear your record.