Defense for Burglary Crimes in Florida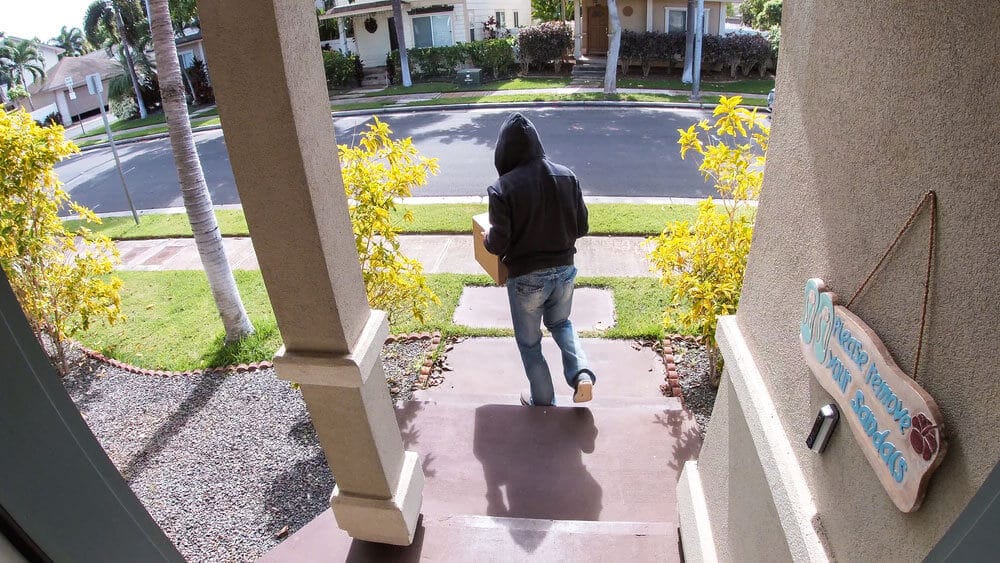 Are you being charged for burglary crimes in Florida? It is essential that you hire a burglary defense lawyer in Florida immediately at  (561) 931-6687. As all burglary charges in the state of Florida are felony offenses, you must take the charge seriously and find the best legal representation right away.
There are severe ramifications of having a felony conviction on your record that can follow you around for the rest of your life. Even if you were in the wrong place at the wrong time and law enforcement arrests you, do not leave it up to the courts to determine that it is a misunderstanding.
Judges and juries take felony charges extremely seriously. If you are arrested, you need a burglary lawyer to begin forming a defense immediately. Matt Shafran, Partner at Weinstein Legal and head of the Criminal Defense Division, is the criminal defense attorney to turn to. Mr. Shafran will aggressively fight for your rights, both leading up to your court date and when it is time for trial. Mr. Shafran will do everything in his power to have your charges dismissed or reduced so that you can avoid the long-lasting effects of having a felony record.
Contact criminal defense attorney for burglary crimes in Florida, Matt Shafran, today at (561) 931-6687 for a free case evaluation. At Weinstein Legal, our phone lines are open 24-hours a day, 365-days a year, so there is never a time when your call will go unanswered.
"My son picked up a new felony for burglary just after we closed his other case and again, Mr. Shafran was able to make sure my son did not become a convicted felon and he didn't spend a night in jail." – Anonymous
Areas in Florida We Represent
When you are charged with a burglary crime, immediately seek the legal assistance of a criminal defense attorney. Weinstein Legal represents individuals in Broward County, Orange County, and Palm Beach County including the following areas:
Boca Raton
Boynton Beach
Coral Springs
Delray Beach
Fort Lauderdale
Hollywood
Lake Worth
Palm Beach Gardens
Pembroke Pines
Plantation
Pompano Beach
Wellington
West Palm Beach
Orlando
Burglary Charges According To Florida Law
Many individuals assume that in order to receive a burglary charge that you must steal something from a residence, business, or property. However, according to Florida law, this is not the case. According to Florida Statue 810.02, law enforcement can arrest you on burglary charges if they believe you are unauthorized to be in a house or building and have an intent to commit any crime, stealing or otherwise.
This can lead to problems for many defendants. You may receive a burglary charge when you did not have the intent to commit a crime of any sort. But the courts may not see this. Even if you believe that your charges are a simple misunderstanding, it is crucial that you hire legal representation.
You can read the full legal definition of burglary on the Official Website of the Florida Legislature. However, one thing is clear. The charges are serious, and you should not take them lightly.
Types of Burglary Charges in Florida
There are several different types of burglary charges a person can receive. These include burglary of a structure, burglary of a conveyance, burglary of a dwelling, and burglary with battery. Each charge is extremely serious, and all are felonies. No matter which type of burglary offense law enforcement charges you with, contact an attorney immediately.
Burglary of a Structure
The burglary of a structure can land you in prison for up to five years. You can receive this charge just by staying in a building after a person or member of law enforcement asks you to leave if you have the intention to commit a crime.
A structure can be any building. A store, a barn, a gymnasium. The severity of your charges will depend on whether or not another person was inside that structure at the time of the burglary. The burglary of a structure that is not occupied is less severe. If there is a person occupying the building at the time of the crime, you may end up in prison for up to fifteen years.
However, sentencing is at the judge's discretion and time in prison is not mandatory in the state of Florida. This is why having an attorney fight for you is essential.
Burglary of Conveyance
Burglary of conveyance refers to entering a vessel that is not a building with the intent to steal or commit a crime. This charge can apply to individuals who break into cars, attempt to steal things off of boats, enter shipping containers or train cars, small airplanes, and so on. Burglary of conveyance charges frequently come with additional charges such as theft or robbery.
Again, whether or not an individual is present plays a large factor in determining sentencing.
Burglary of a Dwelling
Burglary of a dwelling means that you are entering with intent to commit a crime a place where a person or people, live or sleep. Most frequently, this means homes. This also applies to trailer homes, motel rooms that are rented out, and more. The dwelling does not need to be a place of permanent residence, as long as its purpose is for people to sleep in.
Burglary with Battery
Burglary with battery is what is known as a "life felony." While all burglary charges are felony charges, burglary with battery carries the possibility of life in prison. It is a first-degree felony.
In order for law enforcement to charge you with the offense of burglary with battery, you must assault a person who is present during the burglary. This can be in congruence with any other forms of burglary, whether of a structure, of a conveyance, or of a dwelling.
However, making threats to a person while committing burglary can also get you charged with the additional battery offense. Many people are surprised to learn that they do not actually have to inflict harm on another person to receive this charge. If a threat is made towards another individual, and there is reason to believe that the threat can be carried out, you may receive the charge of burglary with battery.
You can also receive the charge of armed burglary if you have a weapon on you at the time of the offense, whether or not you use it. This is also a life felony.
"I had become entangled in a series of burglaries, ranging from burglary of a conveyance; burglary of an unoccupied dwelling; and burglary of an occupied dwelling. Matt is truly an attorney that can be relied on to handle your case with the utmost care and ethical professionalism." – Anonymous
Penalties for a Burglary Conviction in Florida
All burglary charges in the state of Florida are felonies. The severity varies depending on the other circumstances surrounding the crime. These include whether or not another individual sustains an injury during the burglary, whether a weapon is involved, if the property sustains damages, and if a child is present.
Additionally, the severity of the charge may change if the state, county, or town was considered to be in a state of emergency at the time of the event. This can include entering vacant homes during or following a hurricane, for example.
The penalties of a burglary conviction in Florida are steep, which is why you must hire a burglary defense lawyer to represent you in court.
Sentencing for Burglary
As a felony charge, a judge may sentence you to time in prison. Additionally, you may have to pay a significant amount of money in fines and court costs. You may lose custody of your children if you are a parent. If you spend time in prison, you are likely to lose your job and your residence if you are a renter or the single owner of a home due to the inability to keep up with payments.
After release from prison, a judge will order you to complete parole or probation, where you will need to meet with a supervisor regularly. You will also have to take drug tests, and you may have to complete community service.
However, these penalties are not the only negative experiences you will have to go through following a conviction for burglary. Life as a convicted felon can be extremely difficult, and the mark will stay on your record for life.
Best Defense to Burglary Charges in Florida
If a judge or jury convicts you of burglary charges, you are automatically a felon as the law states. A felony conviction will affect you for the rest of your life, which is why it is so essential to hire a burglary lawyer to represent you in court. An experienced burglary defense lawyer will present the best case to help you beat your charges.
When you are a convicted felon, your job options will be limited. Many employers do not hire felons, and your record will appear on any background check a person runs on you. This may impact the amount of money you can make and your quality of life. Additionally, landlords sometimes deny housing to convicted felons, so you may have a challenging time finding a place to live. These are two of the most vital things in life, employment, and housing. As a felon, they are bound to become more challenging to sort out.
Also, if you are a co-parent, your partner may attempt to use your conviction against you in family court. They may present your conviction in an attempt to prove that you are an unfit parent, and it is possible to lose custody of your children.
"I was charged with burglary… Matt took my case, he got me the best offer I could ask for… I would highly recommend Matt Shafran as a lawyer." – Anonymous
Hiring An Attorney for Burglary Charges in Florida
If you have been charged for burglary in West Palm Beach or Fort Lauderdale, Florida, contact defense attorney Matt Shafran at Weinstein Legal today. Hiring an experienced Florida burglary lawyer can mean the difference between conviction and acquittal. You need the most aggressive attorney fighting on your side. We serve all of Florida with Law Offices in Broward, Orange, and Palm Beach counties. Contact us at one of our three locations to discuss your defense:
If law enforcement charges you with a burglary offense, know that you have rights. Ask for a lawyer immediately. You do not need to answer any questions from police or investigators without a burglary defense lawyer present. The more quickly you act and hire an attorney, the better your chances will be at having a positive outcome in court. We will begin working on forming your defense right away. We will guide you through the legal process and fight tirelessly for you in your defense.
If you are in need of an attorney for burglary charges in Florida, contact us online or call us anytime at (561) 931-6687. Schedule your free burglary case evaluation today!