Charges for Third-Time DUI Offense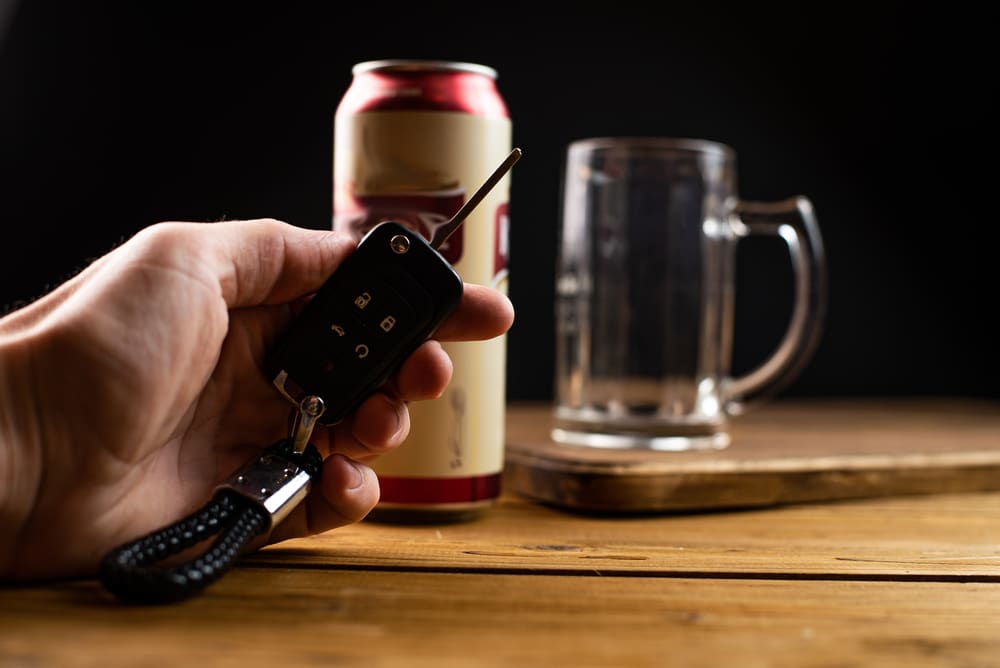 If you have been charged with a third DUI offense in Florida, you could be facing some potentially serious charges. Unlike a first or second DUI offense, your third DUI offense could become a felony charge even if there weren't any injuries or property damage involved. This means that the punishment for a third DUI offense can be much more serious than for a first or second offense, and it's important to take these charges seriously.
Contact us at 888-626-1108 for a free initial consultation today if you are facing criminal charges for a Third-Time DUI Offense in South Florida.
Unless there are serious mitigating circumstances surrounding your third offense, the state of Florida does not typically look kindly on third-time offenders. It is not an easy or fun position to be in, but understanding the charges you're up against can help you prepare for sentencing and set yourself up for the best outcome possible in a difficult situation. One of the keys is having an experienced DUI attorney representing you when you go to sentencing.
Areas in Florida We Represent
If you have been charged for a DUI for the third time, seek the legal assistance of a criminal defense attorney immediately. We represent individuals in Broward County, Miami-Dade County, and Palm Beach County including the following areas:
Boca Raton
Boynton Beach
Coral Springs
Delray Beach
Fort Lauderdale
Hollywood
Lake Worth
Palm Beach Gardens
Pembroke Pines
Plantation
Pompano Beach
Wellington
West Palm Beach
HIRE A THIRD OFFENSE DUI ATTORNEY
"Matt and his firm made the process so smooth and eased me through the entire case. You literally get more than you retain with them. I could never imagine calling anyone else if I should ever need." – K.S. – Prior Client
Penalties for Your Third DUI Offense in Florida
When it comes to understanding the penalties for your third DUI offense in Florida, there is one thing that matters more than anything else: how long it has been since your last DUI offense.
Third DUI offenses are especially serious in Florida if they happen within 10 years of another offense. In these cases, the third DUI offense is automatically classed as a third-degree felony, which means that mandatory minimum punishment is more stringent than a second offense, or even a third offense that happens more than 10 years after the previous offense. Third DUI offenses in Florida carry the following penalties:
Prison Time
If your third DUI offense happens within 10 years of your last offense, you will face a mandatory minimum sentence of 30 days in prison. However, you could face up to five years in prison depending on the specific circumstances surrounding your charge.
The punishments for a third offense more than 10 years after your last offense are lighter since the DUI charge will not automatically be classed as a felony. The maximum jail time you can face if your last DUI offense was more than 10 years ago is 12 months, and there is no minimum sentence.
What you end up serving will depend on the circumstances surrounding your offense. This is one area where an attorney can make a big difference for you — they can help you represent yourself and your case in the best way possible. Hiring an attorney with experience in working with DUI charges is your best chance of avoiding prison time or serving the shortest sentence possible.
Fines
Regardless of when your last offense was, the minimum fine for a third DUI offense is $2,000 and can be as much as $5,000. If there was a minor in the car with you while you were driving under the influence or if your blood alcohol level was over 0.15, the minimum fine will instead be $4,000.
The fine you pay will be decided by the court, and they will take into account all of the circumstances surrounding the offense. Again, an attorney can be especially helpful here in representing the facts of your case in the best light possible and, ideally, helping you pay the lowest fine required.
License Revocation
How long your license is revoked for is another penalty that depends on when you commit your third offense — if it's within 10 years of your second offense, the minimum revocation period is 10 years, meaning you will not be legally allowed to operate a motor vehicle for 10 years.
You might be able to get approved for a hardship license after two years of your license being revoked, but that depends on you being able to demonstrate that you are facing some kind of hardship because you can't drive. Even then, your license will likely be highly restricted and you won't have full driving privileges. Before you can have your license reinstated, you will also have to complete DUI school.
Things are slightly better if your third offense is more than 10 years after your last offense. In this case, the minimum revocation period is five years.
Vehicle Impoundment
Just like with a second offense, your car will be impounded, but for a period of 90 days instead of just 30. The only exceptions to this rule are if your vehicle is the only transportation available to your family or if it is used by employees at a business you own.
Similar to a second offense, the vehicle impoundment cannot start while you are serving your jail time, so once you are finished serving your sentence, your car will be impounded for 90 days. You will also be responsible for all of the fees involved with the impoundment.
Ignition Interlock Device
Regardless of whether your third offense is within 10 years of your second offense or not, you will be required to maintain an ignition interlock device (IID) on your car for two years. This is a system that requires you to pass a breathalyzer test to start your vehicle. You will have to pay for the ignition interlock device and all of the fees associated with it.
Penalties Related to Refusing a Blood Alcohol Test
The state of Florida considers having a driver's license and operating a motor vehicle implied consent to submit to a blood-alcohol level test. If you refuse to submit to a blood alcohol level test and are still convicted of your third DUI offense, your license will still be revoked for 10 years.
Finding an Attorney for a Third DUI Charge in Palm Beach & Broward County
When you go before the court for sentencing after a third DUI offense, there are a lot of things that will be taken into consideration by the judge. But no matter the situation you find yourself in — whether your previous offense was more than 10 years ago or not, how high your blood-alcohol level was, who was with you in the vehicle, or what kind of damage you may have caused — the best thing you can do for yourself is to obtain the services of an attorney who is experienced in representing people charged in Florida with DUIs.
"…Matthew was very good, all my charges were dropped and I never set foot inside a court room. I was arrested for DUI, I refused the field sobriety test, blew .05 on the breathelizer, and refused a urine test.  After I hired Matthew, the damaged stopped. Best case scenario outcome…." – anonymous
If your previous DUI offense was more than 10 years ago, having an attorney who is well-versed in Florida's DUI laws and has experience helping their clients navigate the justice system representing you will make it more likely that you will be able to get the best outcome possible in your unique circumstance.
And even if you are charged with your third offense within 10 years of a previous offense, an attorney can still help you put together a case for yourself, represent any mitigating factors to the court, and ensure you do not do anything to further jeopardize your case.
If you have been charged with a third DUI in Florida and are looking for someone to represent your best interests, contact us at Weinstein Legal today. We can discuss the facts of your case with you and help you understand what you are up against.