Charges for Aggravated Battery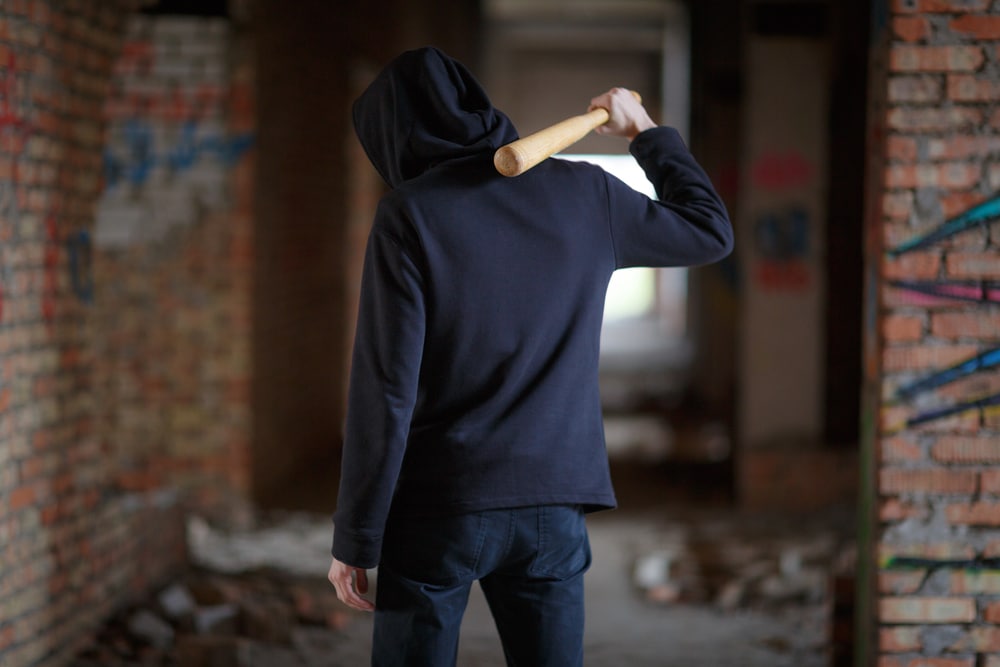 If you've been charged with a crime in Florida, you need to take the matter seriously. Even a misdemeanor conviction can result in jail, fines, loss of licensure, and a criminal record. If you're facing aggravated battery charges, however, the penalties can be much more severe. A conviction can lead to imprisonment (as opposed to county jail), fines, and more. Reach out to a Florida criminal defense lawyer before you make a mistake that can have devastating repercussions.
If you've been charged with aggravated battery in Broward or Palm Beach County, you can rely on the criminal defense team at Weinstein Legal. These Florida aggravated battery defense lawyers can review your case and build a diligent defense. Call now.
"…After our consultation I knew things would be handled smoothly, I am extremely happy with the results. Would recommend Mr. Shafran for your needs…." – anonymous
Areas In Florida We Represent
When you are charged with aggravated battery, seek the legal assistance of a criminal defense attorney immediately.
HIRE AN AGGRAVATED BATTERY ATTORNEY TODAY
An Overview of Florida State Statutes 784.045 – Aggravated Battery
Aggravated battery is a second-degree felony in the state of Florida. According to FSS 784.045, there are three ways that an attack can be classified as an aggravated battery by the police:
The defendant intentionally and knowingly caused great bodily harm, permanent disability, or permanent disfigurement. Great bodily harm can include but is not limited to broken bones, injuries that require hospital stays, etc.
The defendant used a deadly weapon during a physical attack. A deadly weapon could be a knife, a gun (the gun does not have to be fired), or blunt instrument, or even an improvised weapon.
The defendant committed battery on a woman who they knew or should have known was pregnant at the time of the attack.
Penalties for Aggravated Battery
Because aggravated battery is a second-degree felony in Florida, the potential penalties are severe:
Up to 15 years in state prison and/or probation
Up to $10,000 in fines
If you are convicted, you will lose your ability to own a firearm. Additionally, you will lose your voting rights until you complete all phases of your sentence. You will have a permanent criminal record, which can hurt your chances of finding employment, joining the military, or enrolling in college.
What to Do After an Aggravated Battery Arrest
Whether you have already been arrested for aggravated battery charges or you know that you have outstanding charges for a violent crime, it's crucial that you don't make your situation worse. The following items may prevent you from making a legal mistake:
Contact a private criminal defense lawyer who handles aggravated battery in Florida at your earliest convenience. If you're in the areas of Fort Lauderdale or West Palm Beach, call Weinstein Legal.
Cooperate with the police, but don't make a statement to the police without an attorney present.
Don't dispose of any evidence, including text messages and voice mail.
If you're injured, go to the doctor and retain any medical records.
Do not approach the victim after you've been released. This could be considered witness tampering.
Don't approach any witnesses to discuss the incident that led to your arrest.
Do not discuss your case with third parties.
It's essential that you contact a criminal defense lawyer as soon as possible. Any delay can increase the likelihood of you making errors that can adversely impact your case.
Defense to Aggravated Battery Charges
Criminal defendants are considered innocent until proven guilty. That means that your defense lawyer doesn't have to prove that you are innocent, but rather, only needs to cast reasonable doubt on the prosecutorial evidence. Here are some defenses that have proven effective against charges of aggravated battery in Florida.
Mistaken Identity
This defense works best in situations where the identity of the accused was unknown to the defendant at the time of the alleged attack.
Self-Defense
In the state of Florida, individuals have the right to defend themselves against violent attacks. The police sometimes find it difficult to determine who the principal attacker was. Statements from independent witnesses or video footage can often compel the court to recategorize the defendant as the victim.
Unlawfully-Obtained Confession
The suspects of crimes have the right to remain silent. If they are arrested or detained, they have the right to speak to an attorney before answering questions. If the police violate your Miranda rights while obtaining a statement, it will be inadmissible. This could lead to a dismissal of the entire case.
The Importance of a Defense Attorney
Aggravated battery is a serious charge with grave consequences. A conviction can derail your entire life. With that understood, you may be considering using a public defender to save money. While public defense lawyers are, in fact, cheaper than private attorneys, the public defenders' offices in Broward and Palm Beach are understaffed, overworked, and the attorneys generally inexperienced. A private defense lawyer, as you'll find at Weinstein Legal, manages their own caseload. They can spend the time it takes to review discovery evidence, investigate the allegations against you, depose witnesses, and more. There are no guaranteed outcomes, but you stand a much better chance of an acquittal or reduced charge with a private criminal defense lawyer.
Frequently Asked Questions About Aggravated Battery in FL
The following are questions often asked by individuals accused of aggravated battery in Florida. Contact Weinstein Legal to discuss your case.
I didn't have a weapon. Why was I charged with aggravated battery?
Using a deadly weapon is only one of the ways you can be charged with aggravated battery. Oftentimes, the state attorney will look at the severity of the alleged victim's injuries and other factors and determine whether to charge simple battery, aggravated battery, or even attempted murder. If the alleged victim was pregnant at the time of the attack, you can be charged with aggravated battery for even minor contact.
What if the incident involving my arrest was self-defense?
This may very well be a viable defense to your charges. Factors that the court will have to consider can include your use of a weapon, the access your accusor had to weapons, whether you escalated the encounter, the severity of your accusor's injuries, and whether there was continued violence past the point where it was necessary to defend yourself.
What are the maximum penalties I can face for aggravated battery?
If there are no other charges, the maximum penalty is 15 years in a Florida state prison and $10,000 in fines. A skilled criminal defense lawyer can often get these charges reduced, even if the evidence against you is overwhelming.
Aggravated Battery Defense Lawyers in Fort Lauderdale and West Palm Beach
"Matt and his firm made the process so smooth and eased me through the entire case. You literally get more than you retain with them. I could never imagine calling anyone else if I should ever need." – K.S. – Prior Client
If you've been arrested for aggravated battery, time is of the essence. For years, Weinstein Legal has been fighting for the rights of the accused with successful outcomes. Don't risk your rights and freedom. Call Weinstein Legal for immediate representation today. We have offices throughout Central and South Florida: