Defense Attorney for Domestic Abuse Charges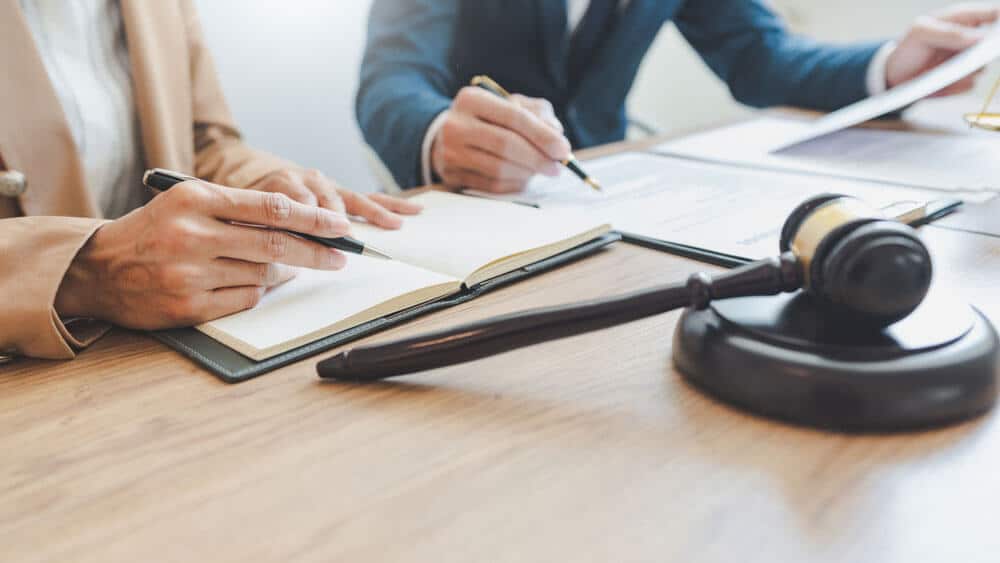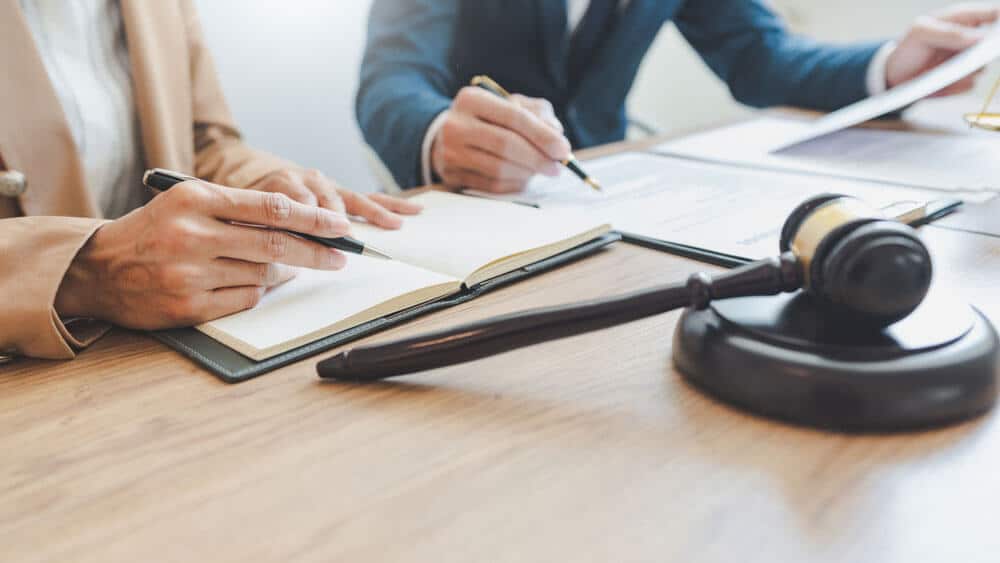 If you are facing charges as the result of a domestic dispute, it is imperative that you hire a domestic violence attorney near you immediately.
Do you need help defending against a domestic abuse charge in Florida? Contact us at 954-260-5228 or contact us online for your free domestic case evaluation with our experienced defense attorney for domestic assault.
In the state of Florida, the courts take domestic violence charges particularly seriously, and you need an aggressive legal team fighting on your behalf to prove your innocence, keeping you out of jail, and preserving your reputation.
HIRE A DOMESTIC VIOLENCE ATTORNEY
Charges for Domestic Abuse in Florida
Once a loved one files criminal charges against you for domestic violence, the prosecutor's office begins building a case against you immediately. You have the right to have an attorney assert a defense on your behalf and you deserve to have a diligent legal team fighting that battle. The team at Weinstein Legal will do exactly that. Our criminal defense team will not stop until we gather all the supporting evidence for your case.
What started out as a simple argument between loved ones, family members, or spouses can sometimes escalate into a drama-filled experience that affects everyone long after the fight is over. Tensions flare, voices rise, and before you know it, someone has become physically violent. What may begin with a simple grab of the arm or pushing can turn into full-fledged blows involving punches or choking. The police show up, and someone is arrested and taken into custody. The ordeal that follows—and its ramifications—can drag on for years.
A conviction for domestic violence can impact your ability to find a job or housing, as employers and landlords often shy away from hiring or leasing to those with violent criminal records. Furthermore, if you have children involved, you may face the possibility of losing custody. Don't allow this to happen – Weinstein Legal will fight for you.
Domestic Violence Lawyer in Florida
If you have been arrested for domestic violence in FL, contact criminal defense attorney Matt Shafran at Weinstein Legal today for your free initial consultation at  866-679-1603. Mr. Shafran will fight tirelessly for your rights. As a person faces charges, the police investigating the allegations must follow proper protocol in your arrest and questioning. Do not go through this process alone. Let Mr. Shafran stand beside you as your aggressive representation protecting your rights and ensuring that you get a fair hearing.
At Weinstein Legal, our experienced domestic violence attorney, Matt Shafran, knows how fast a criminal charge case can intensify as well as the serious consequences that can follow. Early intervention by an experienced domestic violence lawyer is essential to getting the charges reduced or dismissed.
Do not try to resolve a domestic violence case without an experienced criminal domestic violence attorney near you, even if you know that you are innocent and believe that the courts will see this too. In domestic violence cases, this does not always happen and in a case that can come down to your word versus the word of another, do not take the chance. You have too much to lose. As a former prosecutor with years of experience in the criminal justice system, Mr. Shafran knows what is involved in handling a domestic abuse case.
Areas in Florida We Represent
When an individual makes an accusation of domestic violence against you, seek the legal assistance of an experienced criminal defense attorney immediately. If you are facing domestic abuse charges, we represent individuals in Broward County, Miami-Dade County, Orange County, and Palm Beach County including the following areas:
Boca Raton
Boynton Beach
Coral Springs
Delray Beach
Fort Lauderdale
Hollywood
Lake Worth
Palm Beach Gardens
Pembroke Pines
Plantation
Pompano Beach
Wellington
West Palm Beach
Orlando
"Matt and his firm made the process so smooth and eased me through the entire case. You literally get more than you retain with them. I could never imagine calling anyone else if I should ever need." – K.S. – Prior Client
Domestic Violence Under Florida Law
According to Florida Statue 741.28(2), domestic abuse is a criminal offense resulting in either physical injury or death of a family member or household member by means of:
Assault (Florida Statue 784.011)
Aggravated Assualt (Florida Statue 784.021)
Battery (Florida Statue 784.03)
Aggravated Battery (Florida Statue 784.045)
Sexual Assault (Florida Statue 794.0115)
Sexual Battery (Florida Statue 794.011)
Stalking (Florida Statue 784.048)
Aggravated Stalking (Florida Statue 784.048)
Kidnapping (Florida Statue 787.01)
False Imprisonment (Florida Statue 787.02)
Types of Domestic Violence Charges in Florida
In Florida, domestic violence can occur between anyone you have a romantic relationship with, share a home with, or would consider a family member. While the term generally applies to abuse or violence between spouses, there are many relationships that fall under the domestic abuse umbrella.
A domestic abuse charge does not have to be "violent" or have an injury involved. This includes:
Physical Assualt (hit, punch, push, shove, slap, touch)
Sexual Abuse (unwanted sexual advances)
Threatening Bodily Harm
If you are charged with committing a harmful act against a family or household member, the charge will be a type of domestic violence.
What Defines a Household or Family Member Under Florida Law
In regards to domestic abuse, Florida law defines a household or family member as an individual who is related in the following ways:
Spouse or Former Spouse: Married by law or previously married.
Parent: Natural, biological, adoptive parent, or legal guardian. This also includes step-parents.
Child: Natural, biological, adopted son or daughter. This also includes step-children.
Sibling: Natural, biological, or adopted brother or sister. This also includes both step and half brothers and sisters.
Other Family: Grandparent, cousin, aunt, uncle. nephew, niece. This also includes in-laws.
Co-Habitant: Lived with offender as married couple or without legal marriage. This also includes co-habitants.
Other: Offender and victim have a child together, but never married nor lived together.
Penalties for Domestic Abuse Charge in Florida
If you are facing charges for domestic abuse you must hire a criminal defense attorney near you right away. Not only can you face time in jail, hefty fines, a restraining order, or the loss of custody of your children, but your reputation will be permanently damaged. Having an experienced domestic assault defense lawyer on your side can avoid these consequences, but you must act quickly.
Common Charges for Domestic Violence
In Florida, domestic violence or domestic battery is a first-degree misdemeanor, with penalties that can include up to one year in jail or a year of probation and a $1,000 fine. Depending on the injuries, if the alleged victim is pregnant, or allegations of choking or strangling are involved, the case becomes a felony and potential punishment is severely increased.
In addition, the consequences of these penalties in the State of Florida may also make it difficult to find employment, housing, and if children are present, DCF will get involved.
Best Defense for Domestic Abuse Charges in Florida
Developing an effective defense strategy generally involves a multi-pronged approach. The good news is that in Florida, domestic violence charges are often made with little evidence. More often than not, it's one person's word against another. For this reason, you should never agree to a plea deal before consulting a domestic violence lawyer near you, who can help you explore all potential legal remedies.
Your attorney for domestic violence will begin by taking the following steps:
File Legal Motions to Dismiss Your Case: these are formal requests to the judge asking that your case be dismissed. These may include a motion to suppress illegally obtained evidence, motion to limit your liability, and motion to dismiss. A granted motion to dismiss will result in a complete dismissal of your case.
Investigate the Facts to Challenge the Prosecutor's Evidence: the criminal charges in your case may have been filed based on incomplete evidence, or evidence the prosecutor was unable to discover. We will examine all the facts presented in your case, subpoena documents if necessary, and make sure that all the evidence is presented.
Prepare a Persuasive Character Packet: we prepare a detailed profile of your character that can be presented to the judge or prosecutor. The goal of this profile is to demonstrate that you are not a criminal and do not deserve to be sent to jail or end up with a permanent criminal record. It will highlight your good character, potential exonerating circumstances surrounding the incident, and lack of a serious criminal record.
By having an experienced Florida domestic violence or domestic battery attorney on board your case as soon as possible, your chances of having the charges reduced or dismissed before going to trial are significantly higher.
"…he has made my entire experience so easy, stress-free, and comforting. He is a man of his word who is filled with integrity, knowledge, and knows how to handle any situation the very best way…" – Alexander
How Domestic Violence Charges Get Dropped
If you plead guilty to a domestic battery or domestic violence-related charge, it will stay on your record permanently. Florida law declares that a person who commits an act of domestic abuse, battery, or any other domestic violence-related charge is ineligible to have their record expunged or sealed.
Your best course of action is contacting an experienced family abuse lawyer as soon as possible to craft a defense strategy.
Your First Appearance for a Domestic Abuse Charge
In the state of Florida, domestic abuse charges carry what is known as "no bond." What this means is that you cannot post bail to get out of jail following arrest until after you appear in court for the first time. At this point a judge will determine your bail amount, or whether to keep you in custody on a no bond.
It is essential to have an experienced domestic abuse attorney with you during your first court appearance. This will improve your chances of receiving a lower bail amount that you can afford more easily. The person pressing charges against you may be present with a Victim Witness Advocate and they may speak to the judge requesting that you remain in prison or receive a no-contact order. Do not face this court appearance alone. Having an experienced domestic abuse defense attorney can significantly help your case.
Protective Orders for Abuse Cases in Florida
The individual pressing charges against you may motion the courts for a protective order. It's important to understand that you do not need to have a conviction in order for a judge to grant such order. This is especially important if you share children, other close relatives, or close friends with the person pressing charges against you. If a judge grants the protective order you may not be able to see your children and you may have to greatly alter your daily routine to avoid the other person. It is your responsibility to stay away from them if a judge grants the order, and not their responsibility to stay away from you.
Additionally, if a judge grants this order you may have to turn in any firearms or weapons that you own. You may also have to abstain from drinking alcohol, and you may have to pay for the other person to find another place to live while the order is in place. These are steep consequences. Make sure you have an experienced domestic abuse attorney such as Mr. Shafran on your side arguing why these measures aren't necessary and helping to protect your freedoms.
Why Hire a Criminal Defense Attorney for Domestic Violence Charges
A conviction for domestic violence can be a life-changing event. It can result in jail time, fines, loss of custody or visiting rights with your children, the ability to own a firearm, and have a lasting impact on your ability to get or keep a job.
Hiring an experienced domestic abuse lawyer increases your chances of getting a fair defense. A skilled criminal domestic violence lawyer will have the knowledge required to develop the best strategy for your unique circumstances. When you hire a domestic abuse attorney, such as Matt Shafran, it sends a message that you are dedicated to fighting the case.
Why Hire Weinstein Legal?
When you hire the team at Weinstein Legal you can rest assured that you have professionals on your side who are working to prove your innocence and preserve your reputation. With years of experience in criminal defense and defense for domestic abuse, Weinstein Legal is the law firm to turn to in your time of need. We serve all of Florida with Law Offices in Broward, Miami-Dade, Orange, and Palm Beach County.
An Experienced Domestic Violence Attorney at Your Side
Our phones are open 24 hours a day 365 days a year. There will never be a time when you cannot reach your domestic violence lawyers; that's how dedicated we are to fight your case to the best of our ability. Over the years, we have helped countless individuals receive positive outcomes in a court of law.
Criminal defense attorney Matt Shafran and his entire team will not rest until they build the best possible case on your behalf.
"…Matt gave me the hope I needed in order to get through it all. He was able to lessen the consequences I had to face… If you are looking for a lawyer to give you hope, help, and work hard for your benefit, you have found him. There is no one better…" – anonymous
Contact Our Domestic Violence Defense Attorney in Florida
Matt Shafran and the Weinstein Legal team will work hard to protect your rights. If you have been arrested for domestic violence in Florida, contact our criminal defense lawyers at Weinstein Legal today for your free initial consultation at 954-260-5228 or contact us online to speak to a Florida domestic violence attorney.