Charges for Hate Crimes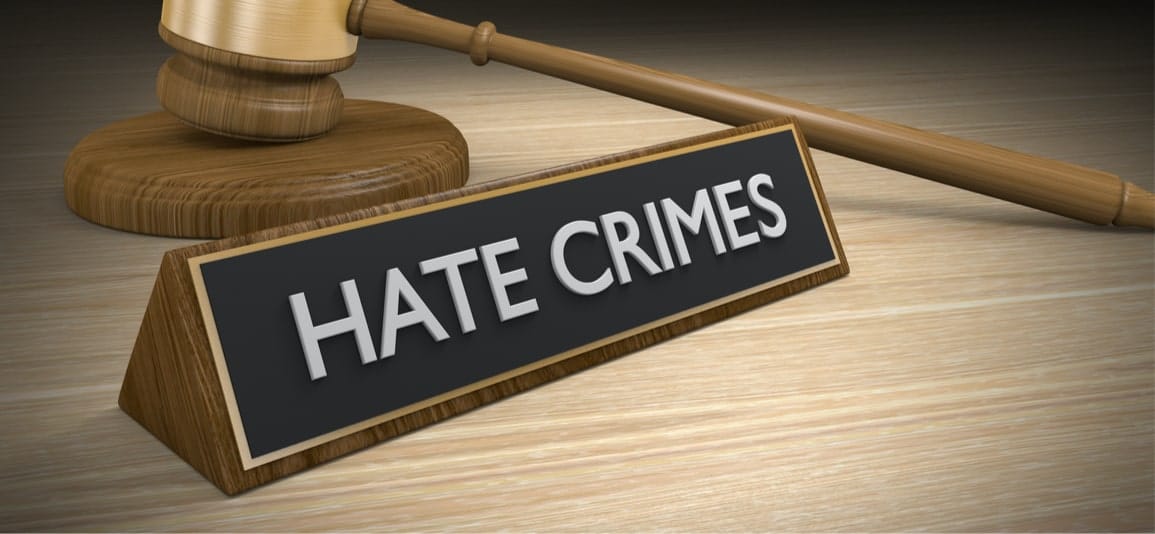 If you or a loved one are facing criminal charges for a hate crime in West Palm Beach or Fort Lauderdale Florida, it is imperative that you contact a hate crime lawyer to start working on your defense immediately.
HIRE A DEFENSE ATTORNEY FOR HATE CRIMEs
There are many different types of hate crimes according to Florida law, and the penalties for a conviction of such crimes can be quite steep. The courts take this type of crime particularly seriously, seldom going leniently on offenders. For this reason, it is essential that you contact a hate crime attorney in Palm Beach or Broward County such as Matt Shafran at Weinstein Legal to begin forming your defense.
Matt Shafran is an experienced criminal defense attorney with years of experience representing clients' rights in a court of law in Florida. Mr. Shafran is head of the criminal defense division at Weinstein Legal and fights aggressively to protect each client's rights, working to get you the best outcome possible. The prosecutor's office already has a team of lawyers and investigators working to substantiate your guilt. You deserve the same diligent legal representation defending your case.
If you require the help of a hate crime lawyer, do not wait to contact Weinstein Legal. Our team will provide you with an entirely free case evaluation to review the facts surrounding your arrest, with absolutely no obligation. We will advise you on the next steps in your case and more. Our phone lines are available 24-hours a day, 7-days a week, so no matter what time of day or night you require our assistance we will be there. Mr. Shafran is ready to fight your case. Call 954-845-0505 and ask for hate crime attorney Matt Shafran today.
Areas in Florida We Represent
When you facing a criminal charge for a hate crime, seek the legal assistance of a criminal defense attorney immediately.
Types of Hate Crimes in Florida
The Florida state legislature outlines the criteria for a hate crime offense. A hate crime is a criminal offense that is committed against another individual because of any of the following factors:
Their race, or the color of their skin
Their gender or gender identity
Their religion
Their ancestry, national origin, or ethnicity
Their sexual orientation
Being of advanced age (over the age of 65 years)
Having a mental or physical disability
Being of homeless status

Defined in the state of Florida as a person without a permanent nighttime residence, or having a regular nighttime residence that is designated as a shelter to provide temporary living accommodations, or another location (either inside or outside) that is not ordinarily used as a regular sleeping accommodation (either public or private).
It is important to recognize that not only are crimes committed against individuals because of these criteria considered hate crimes, but that if any of these factors are determined to be contributing or underlying factors an offense may also be deemed a hate crime.
Additionally, a hate crime offense is likely an act that law enforcement would consider illegal under any other circumstances as well, such as assault, stalking or harassment. However, the classification of being a hate crime will upgrade the charge to a more serious offense with steeper penalties and consequences. For this reason, it is essential that you seek the representation of an experienced hate crime lawyer as soon as possible.
Reclassification of Hate Crimes
When a crime is reclassified as a hate crime, the charge is upgraded to reflect a more serious offense. This means that charges that were once misdemeanors may become felonies and that felonies may increase in degree. The result is often longer maximum sentencing.
If law enforcement determines that a criminal offense is, in fact, a hate crime, they will reclassify the charges as follows:
1. A second-degree misdemeanor is reclassified to a first-degree misdemeanor.
2. A first-degree misdemeanor is reclassified to a third-degree felony.
3. A third-degree felony is reclassified to a second-degree felony.
4. A second-degree felony is reclassified to a first-degree felony.
5. A first-degree felony is reclassified to a life felony.
The possible penalties for each offense will vary on the degree of the charge.
Penalties for Hate Crime Charges
The penalties for hate crime charges in Florida can vary based on several contributing factors. First, it will depend on whether the offense is a felony charge or a misdemeanor charge. Additionally, the courts will likely review your past criminal record. For example, is this your first criminal offense or are you a repeat offender? More specifically, have you ever received hate crime charges before? Are you on probation or parole for another offense for which this violates the conditions of your release? These are all important questions to consider.
The courts will also likely consider a variety of other factors, such as whether there were other crimes committed at the same time. For example, were there illegal weapons involved in the crime? Or, were there any children present at the time of the offense? These conditions can all lead to more severe criminal charges and penalties.
The maximum penalties for hate crime offenses in the state of Florida are as follows:
First-degree misdemeanor:

Jail sentence of up to one year and up to one year of probation
Fines of up to $1,000

Third-degree felony:

Up to five years in prison and up to five years of probation
Fines of up to $5,000

Second-degree felony:

Up to fifteen years in prison and up to fifteen years of probation
Up to $10,000 in fines

First-degree felony:

Up to thirty years in prison
Up to $10,000 in fines

Life felony:

Life in prison
Up to $15,000 in fines
In addition to jail or prison and fines, you are likely to face other consequences and penalties as well should a judge convict you. These penalties can include the revocation of your professional license, and the inability to work with specific populations (such as children, the elderly, the disabled, or the homeless). For example, if you are a licensed home health care aide you may no longer be able to practice.
Other possible penalties include the suspension of your driver's license, a court mandate to undergo therapy or rehabilitation, and more. If you receive a felony conviction it may become challenging for you to find employment as many companies have policies that prohibit the hiring of felons. Additionally, you may also find it challenging to find a place to live, as many landlords and Homeowner Associations (HOAs) do not approve felons to reside in their communities. This can make life particularly difficult, both socially and financially.
Furthermore, you may have to forfeit your right to own or possess firearms and weapons if the courts deem that you are a danger to others. You may lose your right to vote in political elections for a period of time, struggle with gaining or keeping custody of your children, and more. Anyone who runs a background check on you will be able to see the charges.
Do not put your freedoms at stake. A hate crime attorney can help form a defense on your behalf and may aid in proving your innocence. Even if you are a repeat offender, there is still hope when you hire the right hate crime lawyer. It may be possible to have your charges reduced or even dropped entirely, helping you to avoid the serious consequences of a conviction and the permanent mark on your public record.
Florida Hate Crime Statute 775.085
Florida statute 775.085 outlines the reclassification of criminal offenses as hate crimes, the criteria for specific populations included in the legislation, and more. There are two particularly important elements of this statute.
The first outlines that an individual may also file a lawsuit for civil damages with the courts if the crime against them meets the criteria for a hate crime. This means that the victim may sue you and that you may also be responsible for their lawyer fees.
"A person or organization that establishes by clear and convincing evidence that it has been coerced, intimidated, or threatened in violation of this section has a civil cause of action for treble damages, an injunction, or any other appropriate relief in law or in equity. Upon prevailing in such civil action, the plaintiff may recover reasonable attorney fees and costs."
The second element of this legislation is particularly relevant to forming your defense, as it explains that a person must know the victim is a member of a legally-protected demographic and that this is also a contributing factor in the crime. For example, if you commit a crime against another individual and find out later that they belong to a protected class, it cannot be considered a hate crime. You must have knowledge of this information before you commit the offense.
"It is an essential element of this section that the record reflect that the defendant perceived, knew, or had reasonable grounds to know or perceive that the victim was within the class delineated in this section."
An experienced hate crime lawyer will best know how to form your defense. Do not wait. Contact hate crime attorney Matt Shafran at Weinstein Legal today.
Hiring an Attorney for a Hate Crime Charge
If you or a loved one are facing criminal charges and require the assistance of a Florida violent crime attorney who specializes in hate crimes, contact the team at Weinstein Legal. Our team is standing by and ready to provide you with a free case evaluation to review the facts surrounding your offense. We will begin working to prove your innocence right away, fighting tirelessly to secure you with the best possible outcome in a court of law.
Do not wait to seek the help of a hate crime lawyer. Call us today at 954-845-0505 and ask to speak with hate crime attorney Matt Shafran, head of the criminal defense division at Weinstein Legal. Here are our locations: