Aggressive Defense for Gun Crime Charges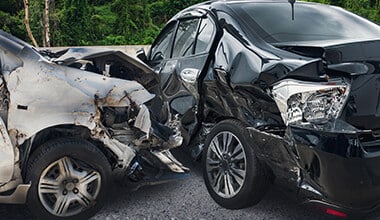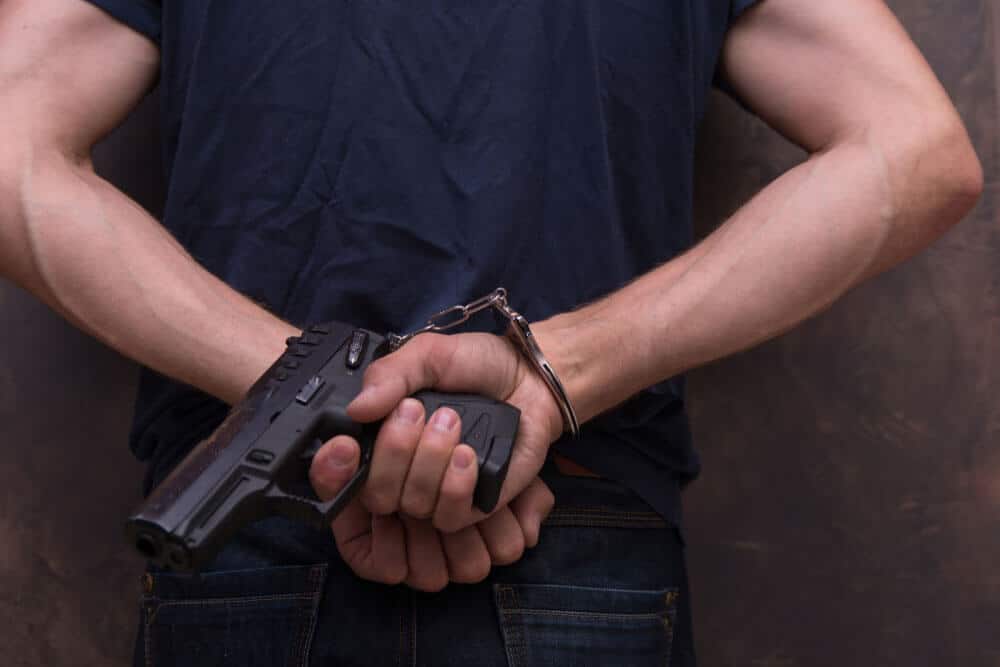 If you are facing weapons charges and require a gun lawyer, Florida criminal defense attorney Matt Shafran is standing by to provide a free case evaluation and fight on your behalf. You need a gun crime lawyer immediately, as weapons charges are particularly serious and are often felonies. A conviction can lead to years in prison. Take action as soon as possible, and hire a gun lawyer in Florida to protect your rights.
There are many different types of weapons charges in the state of Florida, and you should take each one seriously. If you are currently on probation or parole for another crime or are a convicted felon, it is even more imperative that you seek legal representation. Mr. Shafran at Weinstein Legal has years of experience defending such cases in court, and as a former prosecutor, is familiar with how the state will attempt to convict you and put you in prison. You do not have to face these charges alone and may have a much better outcome with an aggressive attorney on your side.
HIRE A WEAPONS & FIREARMS ATTORNEY
Gun Laws in Florida
Florida law prohibits individuals from open carry. What this means is that you may not enter a public place with a firearm on display.
This includes the following manners of displaying a firearm:
It Cannot be Attached to Your Hip
It Cannot Be Attached to Your Holster on Your Back
It Cannot Be In Your Hand
Selling a controlled substance
Trafficking a controlled substance
Forging a prescription
The state does permit concealed carry with a license. What this means is that with the proper legal permit, you may have a gun in public that is out of view. If you have a concealed weapons license and decide to open carry, law enforcement can arrest you.
Convicted Felons
Additionally, if you are a convicted felon, you may not own a gun or have a gun in your household, even if another person holds a license for the firearm. If you are a convicted felon and your rights are restored, and the state says you may now own a gun, this law does not apply to you. Law enforcement may arrest you unjustly if this is the case, making it vital that you seek the help of a gun crime lawyer.
Similarly, you cannot be in possession of ammunition if you are a convicted felon. Being in possession of ammunition while being a convicted felon will put you at the same risk of going to prison, should you be convicted. For instance, if you are found to be in actual possession of a firearm or ammunition and you are a convicted felon, you could be subjected to minimum mandatory prison time of three years.
If you are a convicted felon, officers may arrest you for merely being in the presence of another person who has a gun. This is commonly referred to as constructive possession of a firearm or ammunition. A common scenario includes being in a vehicle with someone carrying a weapon. A police officer may arrest you whether or not that person has a legal right to own a firearm. A court must prove that you knew about the gun and that you could have control over the weapon. Having an aggressive gun crime lawyer on your side can help show otherwise, possibly resulting in your charges being dropped.
For more information on all Florida Weapons and Firearms laws, click here.
Types of Weapons Charges
Weapons charges include more than firearms in the state of Florida. They encompass items such as metallic knuckles, home-made explosives, making or using any device the state deems to be destructive, making bomb threats, failure to report weapon-related injuries, and more.
Additional common weapons charges include:
Carrying a concealed weapon without the proper license
Selling or distributing guns to individuals under the legal purchasing age or knowingly selling to a person who cannot legally own a gun
Manufacturing weapons
Firing a gun in public, regardless of having a license
Brandishing a firearm in public
Using a firearm while under the influence of drugs or alcohol
Having a weapon of mass destruction
Manufacturing weapons
Possessing a firearm as a minor
Providing a gun or other illegal weapon to a minor
Leaving a firearm or weapon in a place within reach or access of a minor
Providing a weapon to another person knowing that they have the intent to use it in a violent crime
Providing a weapon to a person of "unsound mind" who is mentally incapacitated
Individuals who are intoxicated
A person who is mentally ill or is a danger to themselves or others
A person who was involuntarily committed to a psychiatric hospital
If a gun or weapon is present during another crime, such as robbery, you will face more severe charges and potential penalties. For this reason, you must hire the most aggressive criminal defense gun lawyer Florida has, Mr. Matt Shafran at Weinstein Legal.
Penalties for Weapons Charges in Florida
The penalties for weapons charges in Florida vary according to the circumstance of your arrest. If you had or discharged a weapon during another crime, you will face harsher sentencing. If you had a firearm during a violent crime, you will also face more severe sentencing. Some firearms charges, if convicted, carry with them minimum mandatory prison sentences. You must hire a gun crime lawyer to fight your case.
Carrying a Concealed Firearm without a Permit
If law enforcement finds you carrying a concealed gun without a permit, you will face a felony charge and up to five years in prison. Additionally, you may have to pay thousands of dollars in fines along with court fees. You do not need a conceal and carry license to purchase a gun in Florida as long as you abide by all other weapons laws.
Having a Gun as a Convicted Felon
Owning a firearm as a convicted felon is also a felony charge. It is punishable by up to fifteen years in prison and is not a charge to take lightly. Having a gun crime lawyer form a strong defense on your behalf is imperative. An experienced attorney can help prove that you were not in control of the firearm or did not know of its presence.
Selling or Delivering Guns Illegally
In the state of Florida, most gun exchanges take place between private sellers and customers. Florida law does not require that private sellers run background checks on buyers. Still, it is illegal to make a sale to a person if you know that they are not legally allowed to own a gun.
If you sell firearms, you must ask the buyer to provide a valid state ID and verify that they are of legal age to make the purchase. The minimum age to buy a gun in Florida is 21 years old. You may not sell guns without serial numbers or illegal accessories such as silencers or bump stocks.
These crimes are felonies, also punishable by prison terms and steep fines.
Hiring a Gun Crime Lawyer in Florida
Weinstein Legal can be reached at one of our three locations in South Florida and Central Florida:
If you are facing weapons charges in the state of Florida, contact a gun crime lawyer immediately. West Palm Beach criminal defense attorney Matt Shafran at Weinstein Legal will fight tirelessly for your rights. Contact Weinstein Legal today for a free case evaluation with no obligation at 561-931-6687.