Last Updated: January 8th, 2020 at 9:21 pm
Read Time: 2 Minutes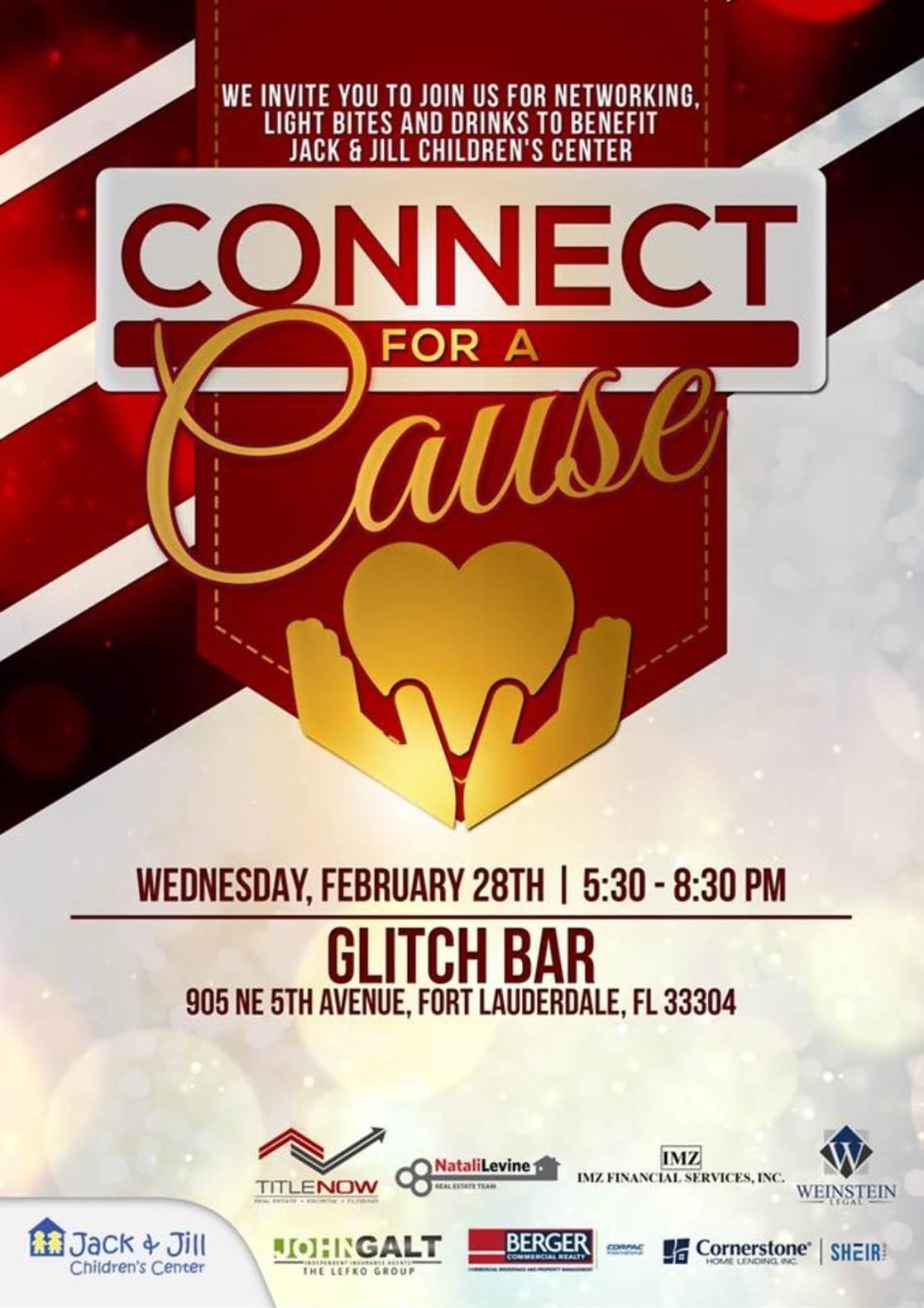 Connect for a Cause is delighted to announce that our February 2018 event will benefit Jack & Jill Children's Center! We will be gathering Wednesday, February 28 from 5:30 p.m. to 8:30 p.m. Join us at Glitch Bar in Fort Lauderdale for a night of networking, light food, and drinks, all to raise money for such a worthwhile cause.
Connect for a Cause was established in 2017 with the initiative of gathering driven professionals with a shared desire to give back. Each month, we choose a different charity for which to raise contributions, and meet to eat, drink, and network with fellow individuals who are excelling in their professional field. We have already raised thousands for non-profit organizations in Broward County, and have made excellent connections along the way.
About Jack and Jill Children's Center
Jack & Jill Children's Center was founded in 1942 by the Junior League of Greater Fort Lauderdale. Originally a day-care for women whose husbands went to war and who now needed to enter the workforce, Jack & Jill Children's Center is the oldest and longest-running Junior League Legacy Project as well as the oldest non-profit provider of early childhood education in Broward County. Today, Jack & Jill functions as a school for children of high-need working families, and strives to break the cycle of poverty in South Florida.

Jack & Jill Children's Center offers a year-round early learning program as well as kindergarten and first grade programs, and after-school and summer camp programs for children aged 6 to 12-years-old. They aim to nurture a child's healthy growth and development as well as strengthen the family unit.
To learn more about the incredible work Jack & Jill Children's Center has done in the past 75 years and counting, visit jackandjillcenter.org and come out February 28 to show your support.