Last Updated: May 2nd, 2022 at 4:16 pm
Read Time: 6 Minutes
Have you been recently injured in auto accident in Fort Lauderdale, West Palm Beach, or Orlando ? Do you have a personally-installed visual and/or audio recording device on your vehicle? Then you are probably wondering about Florida dashcam law. Does Florida allow dashcam evidence in court, if it is not from the police?
The good news is that, yes, Florida does allow self-installed dash cam evidence in court under specific circumstances. To ensure that you have the best chance of winning your personal injury claim, it is essential that you hire a personal injury attorney in Florida.
The attorneys at Weinstein Legal, know the ins and outs of the Florida court system and will use all admissible evidence to fight aggressively for your rights and the compensation that you deserve. As soon as you are injured, make sure you contact a personal injury lawyer immediately. Every day lost is a day that Weinstein Legal could be building a case on your behalf. Do not miss out on the opportunity to win a substantial financial settlement.
Using a Personal Dash Cam in Florida
An increasing number of individuals are choosing to install dash cams on their vehicles to protect their legal rights and prove who is liable in the event of an auto accident. Many people wonder if this is legal, or if it is a right granted solely to law enforcement.
In the state of Florida, you may install your own dash cam and it is entirely legal to have it operating while you are driving. Doing so is a great way to help substantiate a personal injury claim and prove liability in a civil lawsuit.
What is a Dash Cam?
A dash cam is a recording device that captures video, and sometimes audio, after you install it in your vehicle. They begin recording automatically when you turn your car on, typically record to an SD card, and require a source of power. They are commonly hardwired directly into your car's electrical system.
If you are not familiar with electrical components of a vehicle but are looking to have a dash cam installed, seek the help of a technician who will ensure it is up and running properly before you leave.
Is It Legal to Drive with a Dash Cam?
Florida dash cam law states that you may drive with a dash cam that records the view from the front of your vehicle, the back of your vehicle, or both. However, there is a limiting provision. The Florida Windshield Obstruction Law outlines where a dash cam may be placed, and it may affect whether or not a judge allows your dash cam evidence in court.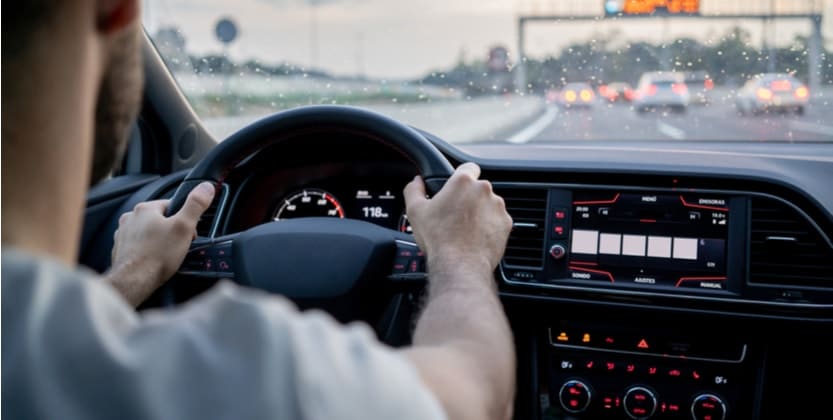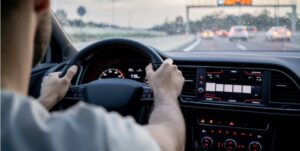 The Florida Windshield Obstruction Law states that drivers may not have nontransparent items or materials on their front windshield that limit a driver's clear line of sight. As this language may be subjective, hiring an experienced personal injury attorney is essential in fighting your case.
Taking the Florida Windshield Obstruction Law into consideration when having a dash cam installed is essential. Electronics, such as GPS units, smart phones, and dash cams may be installed as long as they are not in your direct view. Following these guidelines is key in regard to Florida dash cam law.
Florida Audio Recording/Wiretapping Laws
Some personal dash cams also come with the ability to record audio. Many drivers are surprised to learn that Florida, as most other states, have laws regarding whether or not you may record conversations with another person without their consent.
According to Florida Statute 934.03, you may not knowingly record the audio or voice of another person without their consent. This is known as a two-party consent rule, and it applies to Florida dash cam law. If you record a conversation with another person without their knowledge and explicit consent, you cannot use that part of the dash cam evidence in court.
However, there is a clause in the law that allows for audio to be used in court when the other person does not have reason to expect a level of privacy, such as being in public when a conversation can be overheard by others. This part of the law may leave much open to interpretation, making it imperative that you hire an experienced personal injury attorney to fight on your behalf if you do have audio recordings that may help your case.
To be safe, if your dash cam does record audio, make it known to the other party involved in the accident immediately, or turn the function off completely.
Can You Use Dash Cam Footage as Evidence in Court?
Using dash cam evidence in court is, unfortunately, not a sure-fire way to prove personal injury liability in Florida. Many drivers hope that by installing the cameras they will be able to prove complete liability of the other party, however it is still up to a judge or jury's discretion to decipher the video and determine who they believe is at fault.
Furthermore, it must be determined that the video is accurate, dependable, and has not been altered. The opposing party's attorney will most likely fight aggressively to exclude your dash cam evidence in court, which is why you need a lawyer on your side who will fight even harder.
Your dash cam footage must be shared with the opposing side's lawyer so that they can review and contest the accuracy. That is the right of the other party and it cannot be avoided. You will have to give a statement under sworn testimony that the video footage is both authentic and accurately represents what happened in the accident. Lying or omitting facts about the recording may result in a perjury charge, and your personal injury claim being dismissed.
How Do I Know if Florida Dash Cam Law Will Allow My Footage?
Each case and personal injury claim are different, and it is at the discretion of the judge to allow your dash cam evidence in court. Essentially, you will not know if your recording will be admissible until your attorney enters it as evidence in the case. And, if the judge does accept it as evidence and your case goes to trial, it may not yield the verdict you are hoping for.
However, most personal injury cases do settle out of court. If your dash cam footage is deemed reliable and authentic and shows severe recklessness or negligence of the other driver, it may sway their legal team to offer you a better settlement more quickly. It is important that you have a personal injury lawyer on your side who knows how to use this evidence appropriately to gain the best settlement.
Hiring a Personal Injury Attorney
Due to the many gray areas surrounding Florida dash cam law, it is critical that you hire an experienced personal injury attorney immediately to start working on your case. When you hire Weinstein Legal, they will review the footage you provide and fight aggressively to use it to your every advantage to win the best settlement possible.  Additionally, try using our car accident settlement calculator for an estimate of compensation.
Do not take the chance of presenting dash cam evidence in court alone, without the best legal representation. There are many factors that affect whether or not it will be admissible and you need a dedicated, hardworking attorney on your side to ensure that you receive the monetary compensation you deserve.
Contact Weinstein Legal today for a free case evaluation at 954-845-0505.