Know Your Rights for Compensation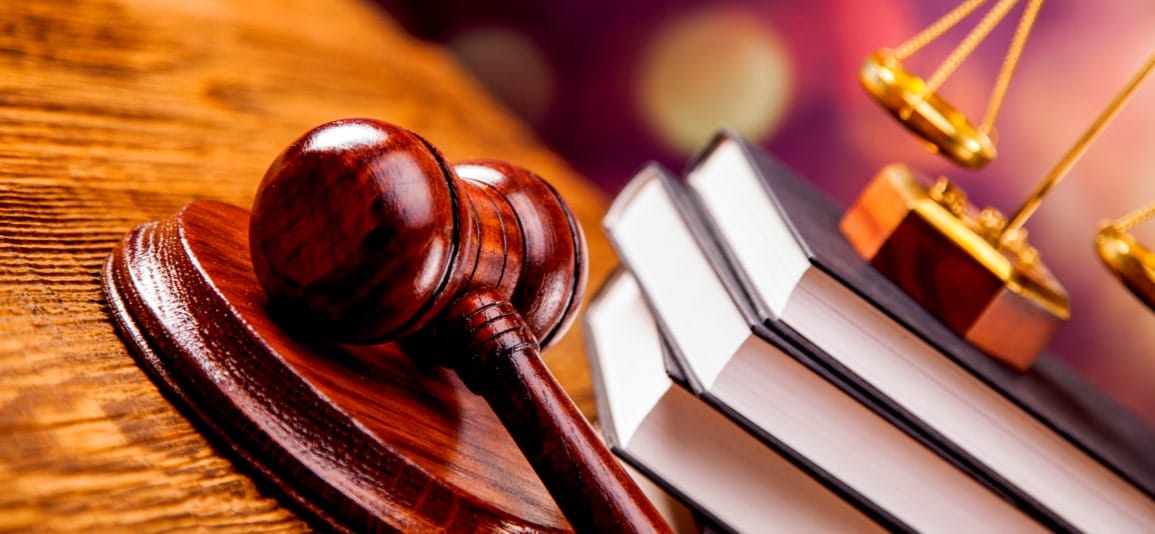 Q: What types of cases does Weinstein Legal handle?
A: The team at Weinstein Legal handles personal injury cases throughout the state of Florida.
Our practice areas include:
If you are unsure whether we can help you with your situation, please contact our firm for a free consultation. We are available 24 hours a day, 7 days a week to speak with you.
Q: What is a Personal Injury?
A: A Personal Injury (PI) is any physical or mental injury to an individual as a result of another's negligence or harmful act. Many insurance companies refer to Personal Injury as Bodily Injury (BI).
Q: What is meant by "negligence?"
A: "Negligence" refers to the failure to use reasonable care to prevent harm to others. A person is considered negligent if he or she acts in a way that a sufficiently careful person in the same situation would not. A person would also be considered negligent for failing to do something that a reasonably careful person would have done in the same situation. Weinstein Legal has represented many individuals who were injured as a result of another's negligence, including slips and falls that occurred on another's property, accidents caused by distracted driving, and other insurance disputes. If you have been injured by another's negligence, contact Weinstein Legal for a free, no-hassle consultation.
Q: How do I know if I have a Personal Injury claim?
A: In order for a Personal Injury claim to exist, four elements must be present.
The "at-fault" individual is under a duty to do or not to do something.
The "at-fault" individual breaches that duty.
You suffer damages.
Your damages are the result of the "at-fault" individual's actions.
For example, imagine that you are driving to work in the morning. Another commuter is texting while driving and drifts into your lane, colliding into you. If you suffer an injury as a result of his negligence, you have a Personal Injury claim. The at-fault individual, the texting driver, was under duty to remain attentive to the road while driving. By allowing himself to become distracted, he breached his duty, and you were injured because of it. This same theory would apply if the at-fault driver failed to stop at a traffic sign, blew a red light, or even was going significantly over the speed limit. If you suffered injuries in a car accident because a driver was not following proper traffic protocol, your damages would be the result of the at-fault driver's actions.
Q: What are "damages," and can I seek them in my Personal Injury claim?
A: Damages are defined as any losses or expenses incurred as a result of an accident.
These can include, but are not limited to:
Physical and emotional injuries
Loss of earning capacity
Outstanding medical bills and out of pocket costs
Lost wages
Property damage
All out of pocket expenses
Medical bills, including hospital bills, surgery expenses, diagnostic charges, physical therapy, and prescription medicines
Future medical costs for ongoing treatment
Loss of consortium (the support, companionship, and aid from a spouse)
When pursuing a personal injury lawsuit, you can seek compensation for any damages that were a result of the accident.
Q: Will the insurance company of the "at-fault" individual pay for my doctor bills as they occur?
A: Unfortunately, no. Your insurance will cover the first $10,000 of damages under your Personal Injury Protection (PIP) coverage. However, it is your responsibility to handle any medical bills your PIP insurance does not cover. That is why you're encouraged to file a Personal Injury claim, so that you can be compensated for damages that exceed your PIP insurance.
Q: What is "no-fault" or "PIP" insurance coverage?
A: Personal Injury Protection, often abbreviated as PIP, is a result of Florida being a "no-fault" state. By Florida law, every vehicle owner and driver is required to have $10,000 in PIP insurance coverage. PIP benefits are then paid by the individual's respective insurance company if they are in an accident, regardless of who was at fault – hence, "no-fault." Because coverage is not dependent on who caused the accident, your PIP insurance plan will cover 80% of your medical bills and 60% of your lost wages, however, you will need to recover the rest of your expenses from the at-fault party.
Q: The person that caused my injury is claiming that it was my fault, what do I do?
A: It is very common for Personal Injury cases to involve a "he-said, she-said" scenario, where the fault of negligence is initially unclear. However, it is the job of your attorney to prove who caused the injury. If you're a victim of personal injury, don't cause yourself further pain by attempting to piece together the components of your story alone. The team at Weinstein Legal will analyze your case from all angles – more often than not, the resulting damage from an accident has multiple culprits, and there is a possibility you may have had a part in the action. In this scenario, you are still liable to recover a percentage of the damages you're due. To receive proper compensation, it is critical you visit a qualified attorney.
Q: What if I've already taken steps independently?
A: It is incredibly common for a client to begin to process their claims by themselves. However, following an accident, the last thing a victim needs is more stress. Once the process proves to be more demanding than they were expecting and medical bills begin to accrue, our clients pass the reigns over to Weinstein Legal. As soon as I've got control, I will immediately inform all necessary parties to direct communication to my office and handle the situation swiftly and effectively. Having your attorney present for statements or other facets of the insurance investigation will ensure your rights are protected throughout the claims process.
Q: How long will it take to resolve my Personal Injury claim?
A: Despite how common this question is, there is no common answer. Personal Injury claims essentially exist in phases: following an accident, you'll have to seek immediate medical attention to treat your injuries. For many injuries, including whiplash, burns, and animal attacks, you'll need to complete several sessions of treatment before returning to a healthy state. It's not until we know the extent of your injuries that we can move ahead to the next step of negotiating a settlement with the insurance company of the at-fault individual. If negotiations do not conclude with a settlement, your attorney may advise to file a lawsuit on your behalf. If the claim moves forward as a lawsuit, the process can vary depending on third-party factors, such as the jurisdiction and caseload of the judge. Cases may complete within months or may even take years. At Weinstein Legal, we will work as diligently as possible to resolve your Personal Injury claim.
Q: How much time do I have after my accident to decide whether or not to sue?
A: For Personal Injury cases, we always recommend to follow-through with legal action as soon as possible. In the state of Florida, these cases are under a statute of limitations, meaning there is a time-limit on how long you can wait before initiating a lawsuit. For Personal Injury claims, the statute of limitations is four years on claims against the at-fault individual, and five years on an uninsured/underinsured claim against your own insurance carrier.
Q: Will my case go to trial?
A: For many clients, the trial is the last thing they want to deal with following the trauma of a personal injury. At Weinstein Legal, our legal team does our best to prevent that from happening. We will work to negotiate your settlement with the insurance company of the at-fault individual. If the insurance company doesn't agree to provide you with the necessary compensation, we will file a lawsuit on your behalf. The filing of a lawsuit brings your case into a phase called litigation, in which a defense attorney becomes involved. At some point during the lawsuit, you may sit down with myself, the defense attorney, and a third-party mediator at what is referred to as a "mediation," in which we aim to resolve your case without going to trial. Many times, a case is closed in mediation, and trial can be avoided.
Q: The insurance company said I didn't need an attorney — is that true?
A: Despite it being illegal for a non-attorney to provide legal advice, individuals with no legal backgrounds may still attempt to advise you. However, it is critical to remember that the insurance company does not have your best interest at heart, and is most likely trying to nickel-and-dime you. Before making any legal decision, you should always opt to get an opinion from a qualified personal injury attorney.
Q: Do I have to visit a medical doctor?
A: You should always seek medical treatment following an accident. You can visit your own physician, an orthopedic doctor, a chiropractor, an acupuncture specialist, or other alternative medicine providers. Going to an MD is not a requirement for filing a valid Personal Injury claim, however, when opting to not visit an MD, you do run the risk of receiving an adjuster who does not view alternative medicine specialists as qualified. Therefore, consult with your attorney when choosing which specialists you trust with your pain. Most importantly, always attain valid medical documentation to support your claim. When building a Personal Injury claim it is crucial you maintain all evidence of medical treatment and costs, including doctor visits, ambulance rides, physical therapy, and follow-up appointments. Regardless of what type of medical treatment you receive, medical documentation is key to supporting a successful claim.