Fight Back When Healthcare Harms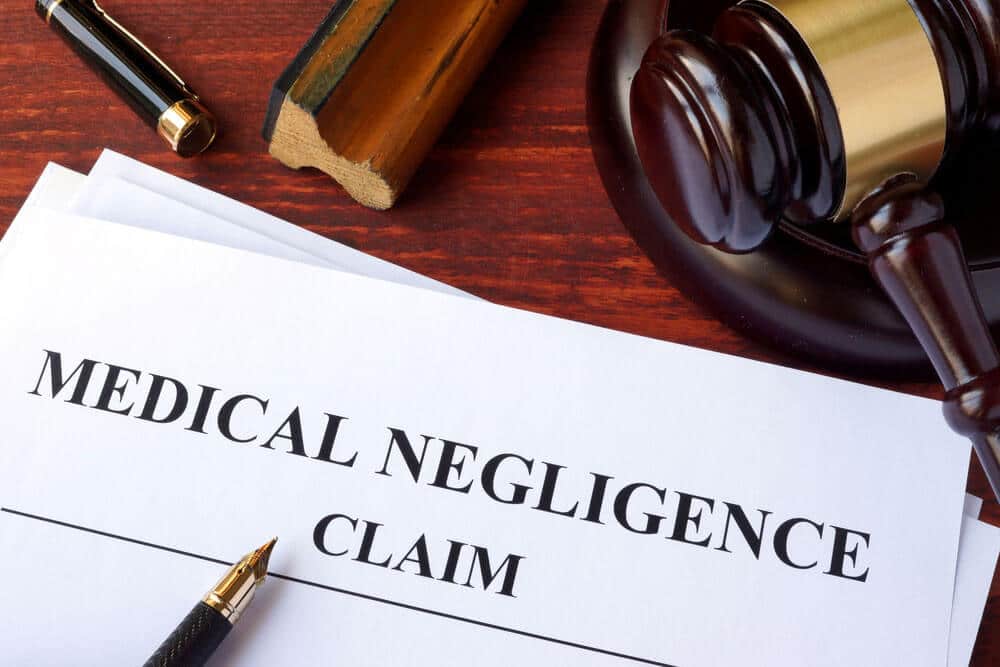 While Florida is home to plenty of excellent healthcare providers, accidents happen. Whether it be by negligence or mistake, victims of medical malpractice deserve justice.
Although a medical malpractice lawsuit cannot undo the damage that was done, or reverse the pain and suffering, it can help ease the financial burden that has been placed on your family. The respected personal injury  of Weinstein Legal works with many prestigious medical malpractice firms in Florida. If you've placed your trust in medical professionals only to suffer as a consequence, you deserve compensation.
Contact Weinstein Legal online now for assistance finding a medical mistake lawyer near you who will take the time to understand the details of your situation and fight to secure the damages you deserve.
CONTACT OUR MEDICAL MALPRACTICE LAWYER
Who Is Responsible for Medical Malpractice Cases?
A case is deemed as medical malpractice when an omission or negligent act occurs by a doctor or other type of medical professional, resulting in harm to the patient. Medical malpractice laws are in place to protect a patient's rights to pursue compensation for injuries resulting from negligence. However, it is important to note that it's not just medical doctors that can be held accountable for medical malpractice. It can apply to healthcare facilities and others providing healthcare services, such as dentists and nursing homes. Essentially, any healthcare provider that does not act in a manner that is considered the accepted standard of care can be held accountable for medical malpractice.
Providers that may be liable for an injured person's damages can include:
Doctors
Surgeons
Nurses
Assistants
Hospital Staff
Dentists
Anesthesiologists
Pharmacists
Common Examples of Medical Malpractice Cases
Medical malpractice can occur in a multitude of situations throughout a patient's treatment. From an initial appointment with primary care doctors, to medical procedures and hospital stays, there is a myriad of opportunities for negligence to occur.
Common examples of medical malpractice cases include:
Birth injuries
Gynecological and obstetrical malpractice
Surgical errors
Emergency Room negligence
Anesthesia errors
Misdiagnosis or delayed diagnosis
Failure to diagnose cancer
Medication errors
Brain injuries
Failure to obtain necessary patient information
Elements of a Florida Medical Malpractice Lawsuit
When a personal injury lawyer decides to take on your medical malpractice case, they first determine whether all elements are present. If you're in doubt about your case, contact a medical malpractice attorney near you for a free case evaluation. The elements of a medical malpractice lawsuit vary slightly from other types of personal injury cases.
These are the important elements of a medical malpractice lawsuit:
Duty of Care – Did the defendant have a duty of care to the plaintiff? This is usually easy to establish. Doctors and medical facilities must offer competent, professional healthcare to their patients, therefore, establishing a duty of care.
Breach of Duty – Did the medical professional(s) fail to treat the patient in the prescribed manner? This can be a somewhat tricky element to prove since medical professionals often disagree on a recommended course of action. What's important here is to establish that the medical professional did not follow a course of action that most professionals would have agreed was a viable one.
It's important to understand that an undesirable outcome may not have been caused by negligence. Sometimes, despite the expertise and efforts of a medical provider, a condition may not get better or may become worse.
Injuries –  Did the breach of duty cause the condition to get worse, slow recovery, or introduce a new condition?
Damages – Did the patient's injury lead to damages? Damages can include increased medical costs, missed time from work, loss of capacity, pain and suffering, and more.
How Do I Know If I Have a Medical Mistake Claim?
In Florida, there are five factors that compose a medical malpractice case. If you are unsure if you are entitled to file a claim, contact Weinstein Legal for a free consultation. After discussing the specific circumstances of your situation, Weinstein Legal will partner with a trusted medical malpractice firm to help guide you through the entire case. In order to demonstrate that you have a valid claim, the following elements are required:
A Doctor-Patient relation was established, either by agreement or by treatment received.
A Duty or Standard of Care was established, stating the legal obligation of the medical professional to provide care that meets the accepted standard in the medical community.
A Breach of the Duty of Care occurred, meaning the professional did not uphold his obligation.
The Breach of Care was the primary cause of injury, proven by medical records and expert testimony.
The injury caused damages, whether it be medical expenses, pain and suffering, lost wages, or other side effects.
Recovering Damages of Medical Malpractice
There are two main types of damages victims of medical malpractice may be entitled to: compensatory and punitive. Compensatory damages, also known as monetary damages, are the most common form of damages in a personal injury claim.
Compensatory damages can include:
Past, current, and future medical bills
Medical equipment
Home healthcare expenses
Lost wages
Emotional duress
Loss of future earnings potential
Loss of enjoyment of life
Punitive damages are rare in medical malpractice cases but may be available if the medical professional in question acted intentionally or with particularly reckless behavior. These types of damages are awarded to punish the professional for outrageous negligence. The court feels they would be getting off lightly by only having to compensate the patient for the resulting injuries.
Why You Need an Experienced Medical Malpractice Lawyer in Florida
Determining liability in medical malpractice cases can be extremely complex. The medical malpractice insurance companies have some of the best litigators in the field.
How a Medical Malpractice Lawyer Can Help You
A medical malpractice lawyer can evaluate your specific case, subpoena medical records, depose witnesses and defendants, obtain the opinion of medical experts, and more. If you have a medical malpractice case, the best chance you have for a full and fair recovery is to hire a seasoned medical malpractice lawyer.
Common Medical Malpractice Questions and Answers
The attorneys at Weinstein Legal have prepared answers for these personal injury FAQs. For a free case evaluation, contact us at our Fort Lauderdale, West Palm Beach, or Orlando law offices. We represent those who were unlawfully harmed throughout the State of Florida. Please visit our office pages:
How Can Medical Malpractice Occur?
There are a number of ways that even the most competent medical professionals can commit malpractice. In some cases, they have not kept up with the most recent medical practices. In others, they're fatigued or under the influence of alcohol or drugs. Some of the most common medical errors take place in surgery, but that's not always the case. The following list includes the most common surgical and non-surgical medical errors:
Anesthesia errors
Misdiagnosis
Delayed diagnosis
Improper prescription instructions
Childbirth errors
Surgical implements or sponges left inside
Performing the wrong surgical procedure
Infection during or after surgery
Some of the most common medical errors take place during surgery. Anesthesia errors, implements or sponges left inside patients, and performing the wrong procedure top the list.
How Is Medical Malpractice Proven in Florida?
The plaintiff's attorney must show that the doctor or medical professional deviated from a standard of practice that would have been provided by other healthcare providers and that the deviation caused the injury.
When Should You Contact a Lawyer for Medical Malpractice?
If you have a loved one who has been incapacitated due to medical malpractice, you shouldn't wait to speak to an attorney. If you or a family member has been injured, or a medical condition has been made worse by a medical provider, you shouldn't wait to speak to an attorney.
Unlike other personal injury cases, the statute of limitations for a Florida medical malpractice lawsuit is only two years from the date that the injury is discovered. After that, you will not be able to recover damages for your injuries. Call Weinstein Legal today.
Medical Malpractice Statute of Limitations in Florida
Under Florida law, victims of medical malpractice have two years from the date of the incident giving rise to the claim, or two years from the time the incident is or should have been discovered with the exercise of due diligence, to file a medical malpractice claim. If you believe you may be entitled to file a claim, time is of the essence. Contact Weinstein Legal to connect with an experienced medical mistake lawyer near you and schedule a consultation to discuss the details of your claim.
Serving all of South & Central Florida and the Treasure Coast,  we have offices in the following locations:
Our medical malpractice attorney understands that you've suffered as a victim of a medical mistake. Contact us online now or call 954-845-0505 for assistance.