Justice for Cab Passengers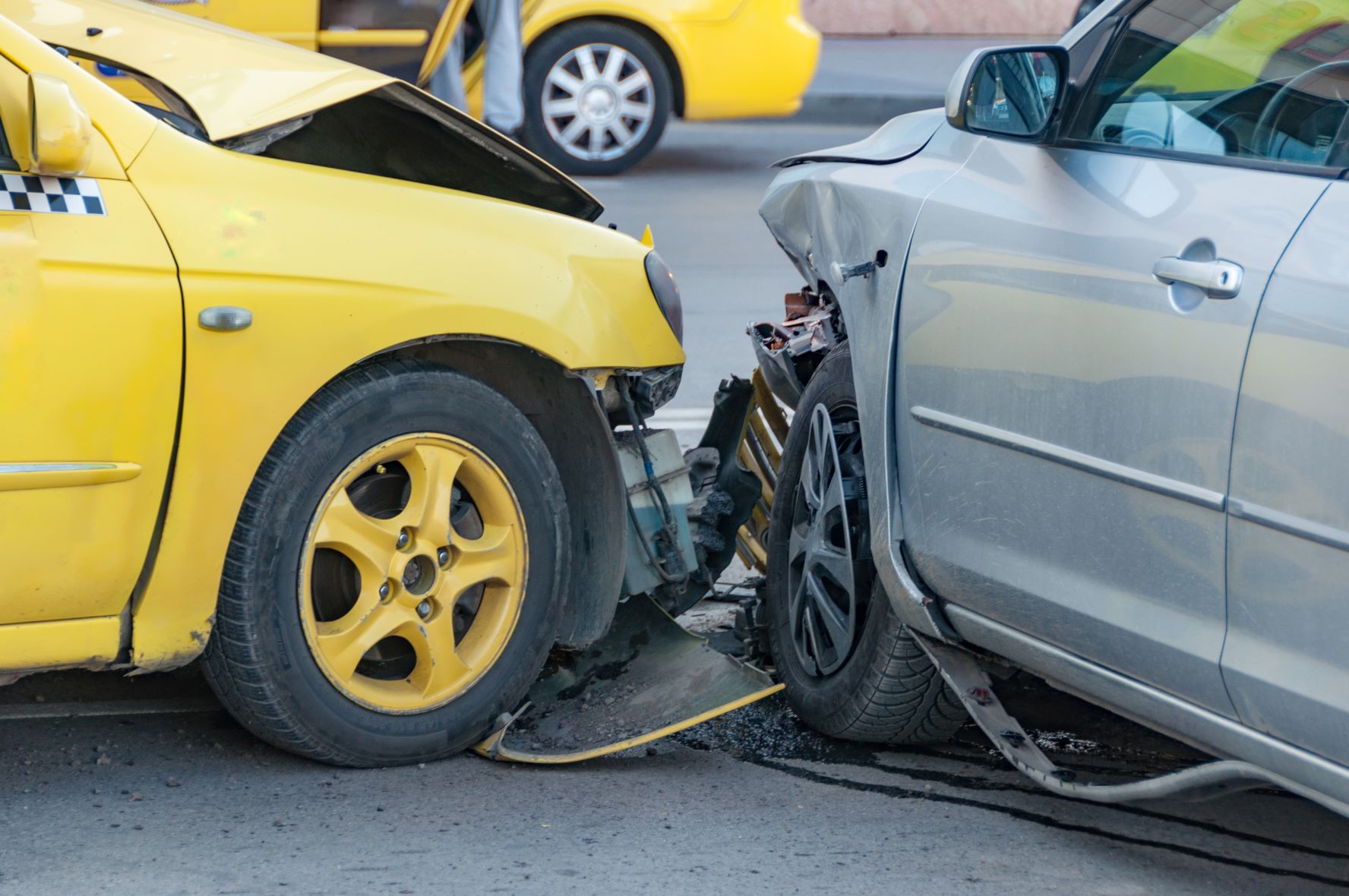 If you've been injured in an accident while riding in the back of a taxicab, you are the victim of another driver's negligence. Either your taxi driver or the driver who struck your car is at fault. If this is the case, you're entitled to compensation for your medical costs, lost wages, and pain and suffering. However, insurance companies are reluctant to pay out full and fair settlements for most claims. You'll need the services of a skilled taxicab accident attorney in Florida to help you negotiate for a full settlement. Contact Weinstein Legal and speak to one of our experienced, aggressive auto accident lawyers in Florida. We represent the victims of taxi accidents, as well as Uber and Lyft accidents.
Establishing Liability in a Taxi or Rideshare Car Accident
When you first consult with a personal injury lawyer, they will attempt to determine the viability of your case. All accident cases must meet four criteria to be actionable:
1. Duty of Care
Cab drivers and other hired drivers have an established duty of care for the individuals who use their services. In cases where another negligent driver struck your taxi, that driver also has a duty of care for everyone else using the road.
2. Failure to Exercise Care
Your attorney will have to determine whether one or more of the drivers involved failed to use due care.
3. Causation
Was the lack of care responsible for the accident? Your attorney will have to establish that another party's negligence caused the accident.
4. Damages
If you have been injured due to a taxi accident, you have damages, and your case meets the fourth criterion.
It's important to remember that not all taxi cab accidents are the fault of the taxi driver. As is the case with all drivers in Florida, taxi drivers are vulnerable to the negligence of others. A taxicab attorney can analyze the level of responsibility each party has in the accident.
Taxi Cab Regulations
In the state of Florida, taxicabs are regulated at the county levels. Under state law, the driver is only required to have a valid class E driver's license to drive a cab. However, Orange, Broward, and Palm Beach counties have numerous regulations affecting licensing, insuring, and maintaining taxi cabs. Broward, for example, requires drivers to have a county chauffeur's license. The taxi company must also carry insurance in the amounts of $125,000/$250,000/$50,000 (bodily injury per person/bodily injury for all persons/property damage). This is substantially more than the minimum amounts required for personal vehicles. These counties may also limit the number of taxis that can legally operate within their borders.
It should be noted that Uber and Lyft drivers are not subject to the same requirements as taxis but are liable for injuries to passengers in accidents they cause.
Common Causes of Taxi Accidents in Florida
Taxis are involved in the same types of accidents that frequently occur on the Florida roadways: rear-end collisions, intersection accidents, lane change accidents, etc. But other factors can affect the way cab drivers operate their vehicles on the Florida roadways, and some of those make taxis especially dangerous to their passengers and other drivers.
Driver Fatigue – As is the case with all professional drivers, taxi drivers sometimes push themselves to a point where fatigue can slow reaction times. Many drivers use caffeine and other substances to increase their alertness. This can lead to drivers overreacting to events they encounter on the roadways.
Distracted Driving – Cab drivers have the same distractions as other drivers and many more. Cab drivers have meters in their vehicles, and some cars are equipped with radios. Although most modern taxis are dispatched via apps, it can also be distracting. Additionally, cab drivers have to interact with their passengers to receive directions, answer questions, and hear additional instructions.
Start and Stop Driving – Taxi drivers are often scanning the sides of the roads for passengers. Picking up and dropping off riders may make the cab drivers stop or slow suddenly or change lanes quickly. This creates hazards for other vehicles.
Another type of taxicab accident occurs when they allow a passenger to exit the vehicle into traffic. If you are injured by another vehicle as you exited your cab, the driver may be partially at fault.
Frequently Asked Questions About Taxi Cab Accidents
At Weinstein Legal, we've successfully represented hundreds of car accident victims. If you don't see the answer to your question here, contact the personal injury lawyers at Weinstein Legal for a free case evaluation.
What Should I Do if I'm Injured in a Taxi Cab Accident?
With any accident, the first step you should take is to get to a position of safety.
Check on your injuries and the injuries of other passengers.
Call 911. Provide the location, vehicle descriptions, injuries, and any other information that the dispatcher asks for.
Use your phone camera to record critical information, including the driver's license, images of the scene, property damage, and injuries.
Get the names and contact information of anyone else involved in the accident and any witnesses to the crash.
Allow rescue workers to examine you. Accept medical treatment as necessary.
Call a personal injury lawyer that handles taxi cab accidents. If you're in Florida, contact Weinstein Legal for immediate professional representation on a contingency basis.
Can I Afford a Personal Injury Lawyer for My Taxi Accident?
Professional personal injury attorneys, like the ones you'll find at Weinstein Legal, represent clients on a contingency basis. That means that they will not charge for their legal services until they win your case through settlement or litigation. The fee schedule is established during your initial consultation. In most cases, your net compensation is substantially higher than if you were to attempt to settle directly with your insurance company.
How Long Do I Have to Process My Claim After a Taxi Accident?
The statute of limitations for filing an accident claim is four years from the date of the incident. If it's a wrongful death claim, you have two years from the date of death to file. While this may seem like a long time, you should speak to an attorney immediately. Evidence can be lost over time, and witnesses move and become difficult to locate. Call today.
Are There Differences Between a Taxi Accident and a Regular Car Crash?
As far as the police are concerned, there is very little difference between a taxi crash and a car accident involving two private vehicles. From a civil liability standpoint, if a taxi driver is at fault, it can affect how your personal injury attorney pursues the case.
Choose a Reliable Taxi Accident Lawyer in Florida
Weinstein Legal maintains three offices in South and Central Florida to better serve our clients:
If you were injured while riding in a taxi or rideshare vehicle, the personal injury lawyers at Weinstein Legal want to discuss your case. You should receive fair compensation for your injuries, medical bills, the money you lost from being out of work, and much more. Contact our Orlando, Fort Lauderdale, or West Palm Beach office for immediate representation. All consultations are free, and we only collect a fee if you win. Call 954-845-0505 today.