Personal Attention For Jet Ski Injury Victims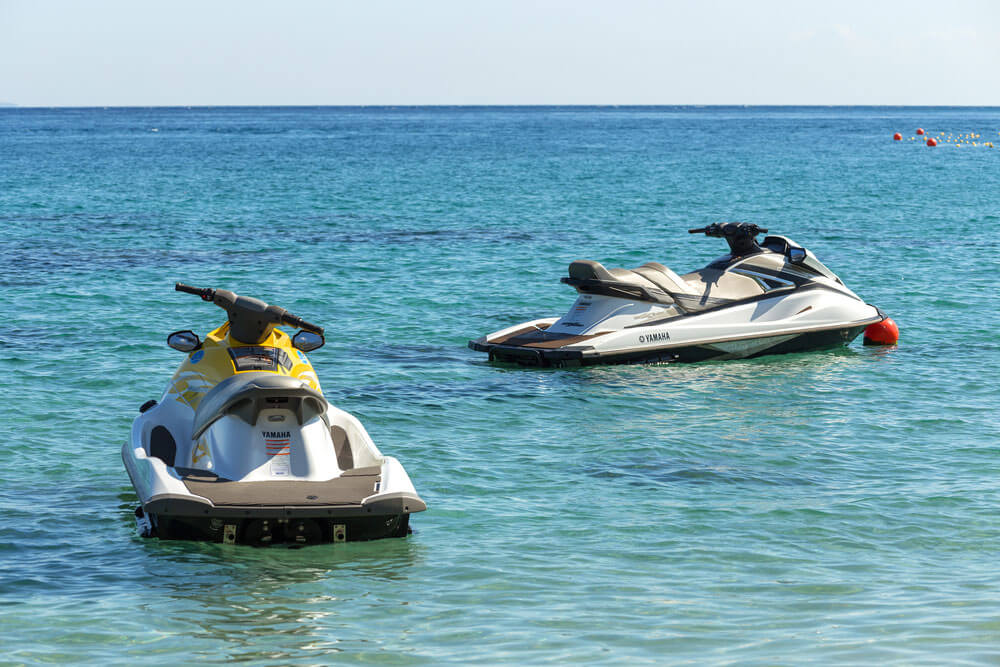 If you suffered an injury at the hands of another person's negligence while you are on the water, contact a jet ski accident attorney immediately. You may be eligible to receive significant compensation in a personal injury claim, but you must act quickly. The sooner you seek representation from an experienced jet ski accident lawyer, the better your chances are of receiving the settlement you deserve.
An experienced personal injury attorney in Florida, Justin Weinstein, at Weinstein Legal is the lawyer to turn to if you are looking to file a claim. If you are unsure of whether or not your case may qualify, contact Weinstein Legal for an entirely free case evaluation at 888-626-1108. There are people standing by around-the-clock, every day of the year, to take your call. Mr. Weinstein is ready to fight for you.
Common Jet Ski Injuries
Jet skis are a water vessel or vehicle. As with any type of vehicle, there is a high risk of accidents occurring when you operate one. However, when riding a jet ski you are left significantly unprotected. While a car has a metal frame, seat belts, airbags, and other protective measures to minimize injury, on a jet ski you are out in the open and susceptible to a wide range of injuries should an accident or vessel malfunction occur.
Common Jet Ski Injuries include:
Burns
Spinal Cord Injuries
Traumatic Brain Injuries
Broken Bones
Disfigurements
Jet Ski Injuries can cause long-lasting pain, permanent damage, loss of function in an extremity, or even the need for amputation in severe cases. Brain injuries are even more significant as they can impair your cognitive abilities, impact your memory, and your ability to function in everyday life.
Jet Ski Accident Settlements
If you suffer any type of injury in an accident, a jet ski attorney will know how to present your case so that you receive the amount of money you deserve based on damages. In a personal injury settlement, the amount of money you are awarded depends on the severity of your injury, how much medical treatment costs, any lost wages you incur, and how much the injury will affect your life in the future.
To calculate the potential damages & compensation for your jet ski injury, use our personal injury calculator here.
The most important thing to do following an accident, no matter the cause, is to seek medical care as soon as possible. You must have a medical provider document your injuries and projected course of treatment to establish your case in court. If you do not do so you may not have grounds for a personal injury case.
Causes of Jet Ski Accidents
The most common cause of jet ski accidents is operator error. If another person is responsible for the accident, a jet ski accident lawyer can advise you on how to prove their negligence and proceed with a case.
However, operator error is not the only cause of jet ski accidents. Other causes include vessel malfunction. This can be due to improper maintenance if you rent the jet ski from a company or a defective part for which the manufacturer is responsible.
Establishing Negligence for a Personal Injury Claim
In order to receive a settlement for a personal injury case related to a jet ski accident, you must be able to prove that you are not the one responsible for the injury and that it is the result of another party's negligence. This is how a jet ski accident attorney is able to fight your case with an insurance company or in a lawsuit.
A lawyer will establish that another person or organization acted carelessly and caused your injuries. This may mean that another vessel operator injured you by driving their boat or jet ski recklessly. Your accident could even be the result of a fisherman or swimmer who is not acting in accordance with the law.
Alternately, an establishment such as a rental company may fail to maintain their jet skis properly. If you rent a jet ski and it isn't taken care of well, it may malfunction on the water and result in an injury. An experienced jet ski accident lawyer will help prove this in court.
Still, your accident could be the fault of the jet ski manufacturer, a mechanic or company that works on the jet skis, and more. There are lots of elements that come into play when determining the negligent party. For this reason, you must hire a jet ski injury lawyer online as soon as possible. They will evaluate all the facts of the case, and present the information to insurance companies or opposing lawyers.
They will also ensure that you seek compensation from the right party, which increases your chances of success at winning a settlement. You may think that another vessel operator is responsible for your accident and injury, but it is possible that another rental company or organization is responsible for that failure. The answer is not always clear and easy to see, which is why having legal representation to help you throughout your case is essential.
A jet ski accident attorney will aid the investigation process during your claim. They will look for any and all evidence to prove who is negligent and help you pursue a claim against the appropriate party for your best chance at winning the settlement you deserve.
Hiring a Jet Ski Accident Attorney
If you or a loved one sustains injuries as the result of a jet ski accident, contact personal injury lawyer Justin Weinstein at Weinstein Legal today for a free case evaluation. Mr. Weinstein will advise you on the steps you need to take to ensure the best possible outcome in court or when filing a lawsuit.
There are many variables to consider when filing a personal injury claim, and lots of red tape and legal processes to go through. You do not have to face this on your own. Mr. Weinstein is ready to fight for you, to establish your case, and to get you the settlement you deserve.
No matter the extent of your injury, seek a free case evaluation with Weinstein Legal as soon as possible. You may be able to seek reimbursement for your medical bills and so much more. Do not suffer as the result of another person or organization's negligence without taking action. Contact us today. We have three offices located in Central and South Florida: