Recovering Compensation for Your Bus Accident Injuries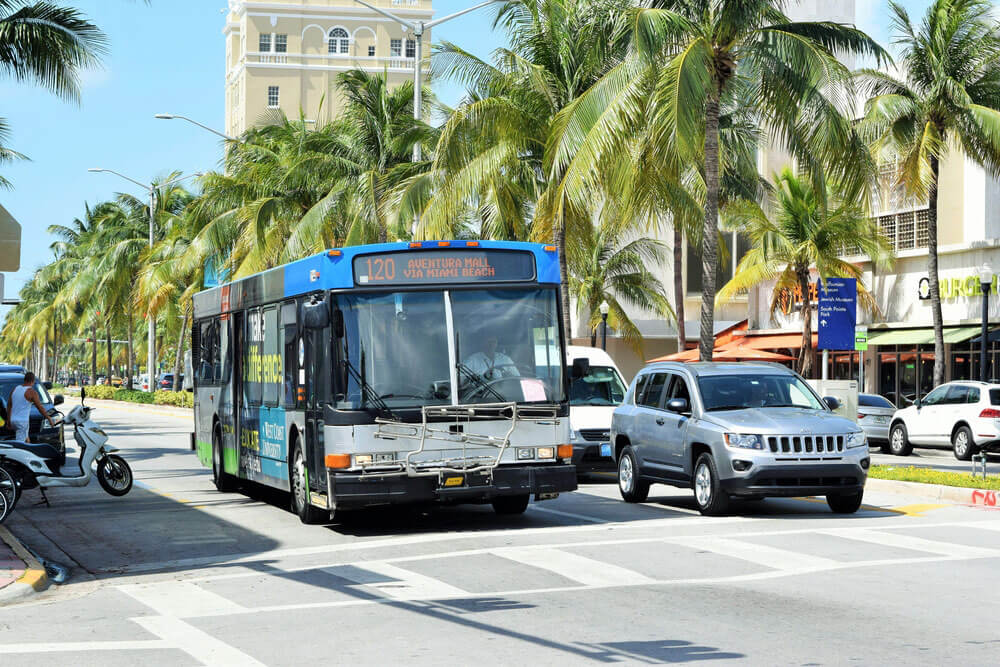 If you or a loved one suffers an injury while riding a bus in Florida, hire a bus accident lawyer immediately! You may be entitled to significant compensation. Whether it is public transportation, a private bus company, or a bus for a child's school, do not accept money from an insurance company without first speaking with an attorney. If your injury is the result of another person or party's negligence, you can likely receive a settlement or file a lawsuit. With the help of an experienced personal injury lawyer, your chances of winning a more substantial sum of money are much better than going through the process alone.
CONTACT OUR BUS ACCIDENT LAWYER
Hire a bus accident attorney in Florida, such as Justin Weinstein, at Weinstein Legal today. Mr. Weinstein is an experienced personal injury attorney. He helps countless individuals file personal injury claims and navigate the legal system. He focuses on gaining clients significant amounts of money from insurance companies following accidents and can assist in proving the extent of your injuries in a court of law.
At Weinstein Legal, we fight tirelessly for your rights. We will not stop fighting on your behalf until you receive the settlement you are entitled to, and we will not accept low payouts from insurance companies. Our clients are our primary focus, and our goal is to ensure that you receive the best legal representation available for the best possible outcome. Do not hesitate, privately speak to our attorney for bus accident injuries at 888-626-1108.
Causes of Bus Accidents
While nearly all causes of motor vehicle accidents are the result of human error, there are other causes of bus accidents. This is what makes hiring a bus accident lawyer crucial, as an experienced attorney can best dissect what happened and properly address the insurance company.
Another driver on the road may cause a bus accident, or the bus driver them self may make a mistake while driving. Other times, a mechanical failure causes a bus accident. And still, the weather may be a contributing factor.
No matter the cause of an accident, if you suffer an injury while riding a bus in Florida and it is no fault of your own, contact Weinstein Legal for a free case evaluation. Mr. Weinstein will go over the facts of the case with you and advise you on the best course of action moving forward.
Types of Bus Accidents
Pedestrian Accidents
Accident involving a bus vs a pedestrian. This typically occurs at crosswalks and intersections.
Bus Accident with Smaller Vehicle
The passenger of smaller vehicle sustains injuries from the bus driver's negligence. Due to the size and weight of the bus, passengers often sustain severe injuries and may be entitled to compensation.
Single-Bus Crash
The bus driver loses control of the vehicle. Due to the absence of safety seat belts, passengers are often severely injured especially if the bus rolls to its side.
Types of Bus Accident Injuries
When riding a bus, you are susceptible to a wide variety of injuries if the vehicle is in an accident. Especially because when you are riding public transportation, you may be standing up due to a lack of seating. Also, many buses lack adequate seat belts, leaving riders in danger should an accident occur.
Common Bus Accident Injuries in Florida
Common bus accident injuries include whiplash, which occurs when your body is suddenly thrown forward and backward as the result of a collision. Whiplash injuries affect your neck and spine and can have severe, lasting damage, causing quite a bit of pain.
Other injuries you may sustain because of a bus accident include broken bones. This is especially true if you are standing on public transportation at the time of an accident. An accident can easily cause you to lose balance, breaking an ankle, wrist, or arm if you fall. You may also suffer a tailbone injury, a concussion, and many other types of injuries.
No matter what injury you suffer, contact a bus accident lawyer immediately following the accident. Whether the bus driver, another driver on the road, or the company that owns the bus is responsible for the accident, you may have grounds for a lawsuit and personal injury claim.
Who Is Liable for a Bus Accident?
The question of who is liable for an injury resulting from a bus accident is tricky. If the accident is the result of mechanical failure, the company that owns the bus may be responsible. Alternately, the bus manufacturer may also be accountable if the investigation finds that a part on the bus was defective. This will affect who you file a lawsuit against. You likely will not be able to sue the bus driver if the manufacturer or company is responsible.
However, things get a bit more confusing if the accident results from poor driving by either the bus operator or another driver on the road. Typically, the bus company is considered liable. When driving the vehicle, the driver represents the company. The company may try to refuse this in a settlement case and deflect blame to the driver to avoid paying out on a claim. Still, an experienced bus accident attorney will know how to fight this tactic.
Bus companies and public transportation companies (which are often owned by the county or state), must carry insurance on the vehicles. These insurance policies include money allocated for personal injury protection. What this means is that if an individual suffers an injury as the result of either the bus driver's negligence or the fault of the company, their insurance policy has money to cover your claim. Sometimes, the funds may not be enough to adequately compensate you, which is when a lawsuit may be appropriate.
Additionally, if an investigation determines that another driver on the road is responsible for the accident, you may be able to file suit against that driver or seek payout from their insurance company
Statute of Limitations on Bus Accident Claims
If you are filing a personal injury claim regarding a bus accident in the state of Florida, there are several rules to be aware of. First, to receive compensation from a personal injury protection clause of an insurance policy, you must follow what is known as the 14-day rule. What this means is that you must seek medical care for your injuries, and a physician must document that care within 14-days. If you do not do this, your chances of receiving a settlement drop significantly.
Additionally, Florida has a statute of limitations on how long you have to file a lawsuit. It is four years from the date of the accident. You must still have medical records and financial documents to back up your claim.
The most important thing to do if you sustain an injury in a bus accident is seek medical care as soon as possible. If you can, going to an urgent care center or emergency room directly from the scene of the accident is best. This shows the insurance company and the courts that your injury is likely the result of the accident. If you wait too long to seek medical care, it may be used against you. The insurance company or opposing attorney may claim that you did not sustain a serious injury, or that your injury is the result of another incident.
As soon as you seek medical care, contact a bus accident attorney for advice on the next steps. Do this before you speak with the insurance company or the bus driver or company. Your attorney will advise you on what to and what not to do and say.
Florida's No-Fault Insurance Policy
Florida is a no-fault driving state. What this means is that when a motor vehicle accident happens, and two different drivers are involved, each must file a report with their own insurance company. It does not matter who causes the accident. The insurance companies often determine between themselves who will pay out on the claim, and it may go to court.
Because of this law, every insurance policy must have personal injury protection coverage. Personal injury coverage is designed to cover the medical expenses, lost wages, and more for anyone hurt in an accident.
Hiring a Bus Accident Injury Attorney
When you are injured at no fault of your own, it can be a scary and challenging time. Navigating the insurance and legal system can be tedious, confusing, and time-consuming. Let Weinstein Legal take care of these things for you so that you can focus on your recovery. We have three offices located throughout South and Central Florida:
Contact us today for a free case evaluation at 888-626-1108. Our phones are answered 24-hours a day, 365-days a year. We promise always to be here when you need us.