Justice For Passengers of Ride-Sharing Accidents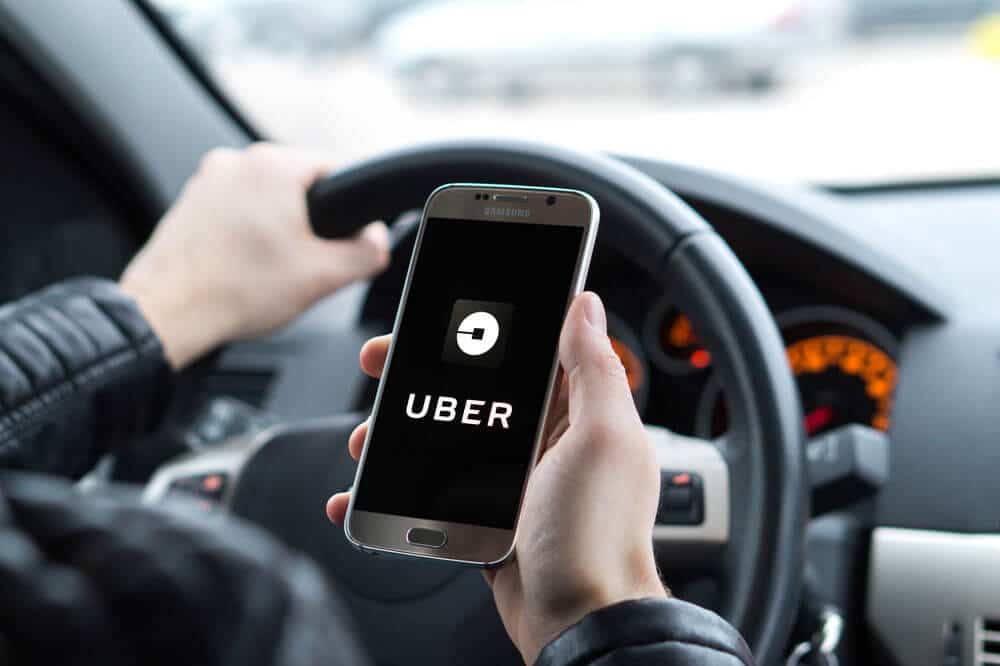 Were you involved in an Uber car accident in Florida? Ride-sharing apps have continued to grow in popularity with millions of users worldwide. Florida is no exception. With millions of visitors coming to the area each year, ridesharing has become the best way for both tourists and locals to get around.
These drivers, however, are no safer than any other driver, which means the risk of being involved in an Uber or Lyft accident is just as high as it could be if you were driving.
Whether you were a passenger or the other driver, determining liability after an Uber or Lyft accident can be difficult. If you have been injured in an Uber or Lyft accident in Florida, seek the legal advice of an experienced uber ancient attorney near you. A dedicated Uber accident attorney can help you determine liability and seek rightful compensation for your personal injury claim.
CONTACT OUR UBER & LYFT ACCIDENT LAWYER
What Are Uber and Lyft?
Since its humble beginnings in 2009, Uber has skyrocketed as a more private and preferred method of transportation. As opposed to hailing a taxi by hand or by phone call, the Uber platform was developed with a mobile application. A rider inputs their pickup location and drop-off destination and is then paired with the closest available driver. Once a rider confirms their request, they see which driver, as well as their vehicle, make, model, and driver rating is on the way. All payment, including tipping, is done via the mobile app.
Uber was so successful that Lyft mirrored its company model and emerged as a competitor in 2012. The platforms gained the name "ridesharing programs," as a method of transportation that allows a driver to share his or her personal vehicle as a means of getting a third party to their destination. As ridesharing companies, both Uber and Lyft are expected to provide a safe environment both for the drivers who work for them as well as the passengers who pay for their service.
Since their early days, Uber and Lyft have grown exponentially. Both companies are big in Florida, especially in West Palm Beach, Fort Lauderdale, and Orlando. Raking in millions of dollars apiece each year means that they can afford to hire big-name defense lawyers in the case of an accident. This is why having an experienced Uber and Lyft accident attorney by your side is essential.
What if I Am In an Uber or Lyft Accident in Florida?
Being involved in any type of auto accident is a terribly frightening experience. Being involved in an Uber or Lyft accident is no exception. If you've been involved in an Uber or Lyft accident, here are some tips to help simplify the upcoming steps:
Seek Immediate Medical Attention. Taking care of your health is paramount. If you are visibly hurt or believe you are injured, contact 911 or visit the emergency room immediately.
Call the Police. In the state of Florida, any accident that caused physical injury or property damage should be reported to the police.
Take Notes. It's not uncommon to forget critical details about the accident following a traumatic experience. Take notes about the accident, such as the intersection, time of day, road conditions, etc.
Take Photos. Photographic damage of the vehicle(s) and any injuries, as well as any roadway evidence, like skid marks, are helpful in proving a case.
Do Not Sign Anything. You do not agree with or speak with any company representative without an attorney's counsel, nor do you need to make any official statement or declare fault. Contact a qualified Uber or Lyft accident attorney.
Legal Action to Take If You're Involved in a Ridesharing Accident
If you have been involved in an accident with an Uber or Lyft driver, contact the police immediately. A formal report can provide details that may fade from your own memory over time. Only give the police factual statements and do not lay blame on anyone, even if you think the Uber or Lyft driver was at fault.
The Uber or Lyft driver will need to contact their company immediately. You should avoid signing any documents you do not understand or speak with the driver or a company representative.
As soon as possible after the accident, contact our dedicated lyft accident lawyer near you in Florida at Weinstein Legal. We can review your claim and determine if you are eligible to file a claim against the driver, their insurer, the company's insurer, and any other liable parties.
Who Can Be Held Responsible for an Uber or Lyft Accident?
Proving fault can be very tricky in this situation. If another driver causes the accident, they may be held liable for the crash and a claim may be made against their insurer. If you were the passenger of an at-fault Uber or Lyft driver, you are not at fault and should be able to recover damages. However, if you were involved with an off-duty Uber or Lyft driver, it would be the driver rather than the company who would be held responsible.
Uber, for example, offers the following breakdown of their insurance policy:
When the Uber app is turned OFF: In these instances, only the driver's personal auto insurance can be used. As they are not technically on the job, Uber cannot be held responsible for any damage caused in an accident.
When the Uber app is turned ON and the driver is available: Both the driver's personal insurance and Uber's contingent liability coverage can be accessed in the case of a crash, which includes up to $50,000 to $100,000 for injuries, and $25,000 for property damage.
When the Uber app is turned ON and the driver is on a trip: The company's commercial insurance coverage is provided, including up to $1 million in third-party liability and $1 million in uninsured or underinsured motorist coverage.
Each of these situations can complicate the insurance claims process, which is why it is essential to contact a car accident attorney. Weinstein Legal can help you determine who to file a claim against and the number of damages to which you may be entitled.
If you were involved in an Uber or Lyft accident, fill out our contact form for a free case evaluation.
Filing an Insurance Claim for an Uber or Lyft Accident in Florida
Both Uber and Lyft offer coverage up to $1 million in an accident, however, that is only when drivers have a passenger in the car or are headed to pick up a rider. When the driver is waiting for a fare, the coverage drops to $100,000 per accident. Uber and Lyft also encourage drivers to have personal vehicle insurance.
In some cases, the at-fault party may not have insurance or enough insurance to cover damages.
As Florida is a no-fault state, drivers are required to carry personal injury protection (PIP) benefits in their insurance policy. When an insured driver is involved in an accident, PIP will cover medical expenses and other, specific, non-medical related costs. In order to qualify for PIP benefits, you must seek medical treatment within 14 days of the accident.
If you were involved in an Uber or Lyft ride-sharing accident and the driver at fault is uninsured or underinsured, you may be able to qualify for PIP benefits under your own insurance.
A knowledgeable personal injury attorney can help guide you through the claims process so that you may obtain the compensation you deserve for medical expenses, lost wages, mental anguish, and more.
Fill out our contact form for a free consultation with a dedicated Uber and Lyft accident lawyer near you.
Evidence in Uber and Lyft Accident Cases
Just as with any auto accident, an Uber or Lyft accident will require evidence to prove fault in the case. Luckily, Uber and Lyft keep GPS and electronic records of where drivers are traveling while they're working as part of the business. Most drivers also have dashcams or even cameras inside of the vehicle which records outside traffic, as well as which passengers enter and exit the vehicle. That evidence is critical, and the rideshare company has a duty to preserve that information for the protection of its drivers and its passengers.
As soon as a collision takes place, Uber or Lyft should immediately save that evidence voluntarily. At Weinstein Legal, our dedicated uber accident attorneys take the extra step to ensure that information is preserved. Our team fights diligently to guarantee all evidence regarding your case is brought to light.
How an Uber and Lyft Accident Attorney Can Help
Along with helping you through the insurance claims process, your uber accident lawyer can obtain important documents, such as a police report, medical records, phone records to determine if the driver was distracted at the time of the crash, and more. Weinstein Legal maintains offices in three South and Central Florida cities to better serve our accident injury clients:
Your uber accident attorney can thoroughly review the details of your claim and build a strong claim in your favor. After an accident involving an Uber or Lyft driver, your priority should be recovering from this traumatic experience. Serving all of Florida, including Broward, Palm Beach, and Orange counties, let the experienced personal injury lawyers at Weinstein Legal work on your behalf to fight for the compensation you deserve.
Original sources:
https://www.nerdwallet.com/blog/insurance/should-you-worry-about-an-accident-with-an-uber-or-lyft-driver/
http://fortune.com/2015/10/13/uber-crash-insurance/