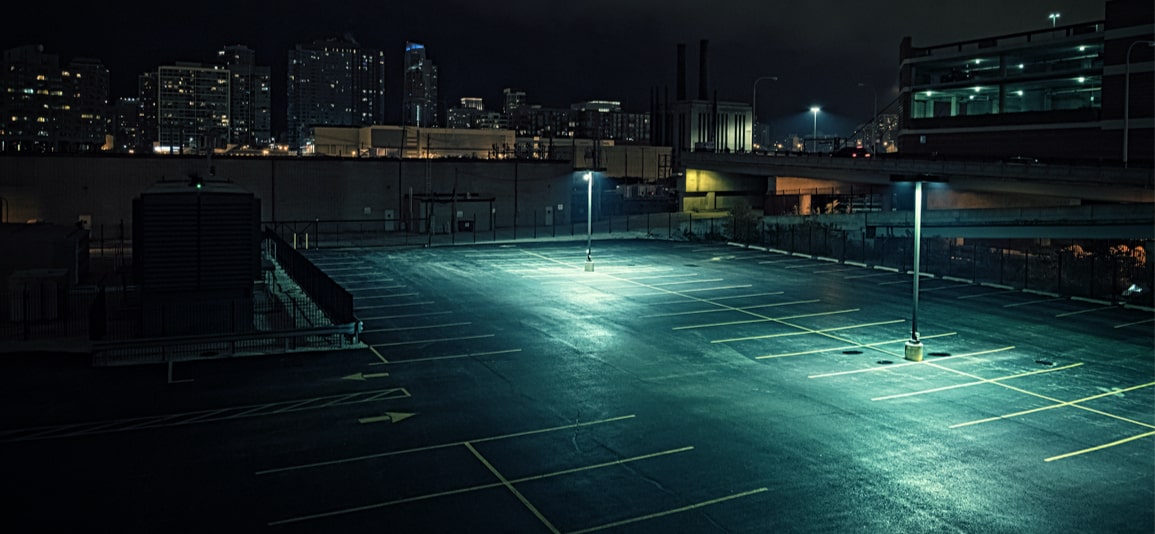 Contact a negligent security lawyer as soon as possible if you or a loved one have suffered an injury as the result of a Florida business owner's failure to protect your safety and well-being while on their premises. You may be entitled to significant compensation, including money for medical bills, lost wages, and more, but you must act quickly to secure your settlement. Don't battle it out with insurance companies on your own. Having a negligent security attorney on your side can significantly increase your chances of maximizing a potential settlement.
Call the team at Weinstein Legal today and ask to speak with negligent security attorney Justin Weinstein. We will provide you with an entirely free and confidential case evaluation, with absolutely no obligation, at any time of the day or night. Additionally, our personal injury specialists are happy to provide you with an estimate of how much your specific claim may be worth. Don't miss your opportunity to secure a settlement.
CONTACT OUR NEGLIGENCE SECURITY ATTORNEY
What Is Negligent Security?
Negligent security is a type of premises liability in regard to personal injury cases. More specifically, negligent security applies when you suffer a criminal or violent injury on a business's property due to their failure to properly protect you. These injuries can be the result of assault, battery, arson, theft-gone-wrong, and more.
In cases of negligent security, while it is not the business or property owner who directly causes your injury (meaning they are not the one to physically assault you), it is the result of their action or inaction that leads to you getting hurt (such as firing their security guards or disarming their alarm system). Therefore, filing a claim against the property owner is an attempt to hold such third parties liable for the damage and costs by proving their negligence.
Negligent security occurs when a business owner fails to provide proper security and a guest, customer, or visitor suffers an injury as a result of a subsequent crime that could have otherwise, reasonably, been prevented. This type of premises liability law states that a business owner has a reasonable duty to protect those who are on their property against crime and injury.
Additionally, the basis of negligent security states that a business owner must have the reasonable ability to know that a crime may occur and that an individual may suffer an injury as a result. Then, they must fail to take adequate preventative measures to avoid such criminal acts and injuries–proving that such a crime could have been prevented is often the most challenging aspect of these cases. Having a negligent security lawyer such as Justin Weinstein on your side can significantly help your personal injury claim.
What Is Premises Liability?
In the state of Florida, premises liability law states that a business or property owner can be held legally responsible for any injury that occurs on their grounds as a result of unsafe conditions. The business or property owner must be aware or should have been aware of these unsafe conditions, and it must be expected that any other reasonable party would have acted differently in an effort to rectify or avoid the situation.
Premises liability law extends to vendors who come onto the property to conduct business, customers who are on-site to buy something or receive a service, as well as visitors and even sometimes trespassers.
How Does Premises Liability Relate to Negligent Security?
Negligent security is a type of premises liability but is unique in the fact that it includes a criminal element as the cause of an injury. Additionally, premises liability can sometimes extend to include those who are on the property illegally. In cases of negligent security, an individual must have the legal right to be there.
Seeking Compensation for Negligent Security
Seeking compensation for negligent security can be a long and tedious process, which is why it is so crucial to have a negligent security attorney such as Justin Weinstein on your side fighting on your behalf. Additionally, sometimes the opposing side's legal team or insurance company will attempt to get you to take a lower offer so that they can avoid a big payout. Mr. Weinstein will never allow this to happen and will work as diligently as possible to see you receive every penny you deserve.
There are several important elements in regard to proving negligent security; having a negligent security lawyer to help put together your case will be extremely beneficial and allows you to maximize your settlement.
Establishing "Foreseeable Criminal Acts"
The first element in a negligent security case is proving that your criminal injury was the result of a foreseeable act. This means that you must show the business or property owner had reasonable suspicion to believe that an act such as the one that caused your injury would occur. The courts call this having "constructive knowledge."
Factors that can lend to establishing "foreseeable criminal acts" include a record of past, similar violent crime at the property, knowledge of threats, and more.
Failure to Prevent Criminal Activity
Not only must your negligent security attorney be able to prove that the event causing your injury was a foreseeable criminal act, but they must also show that the property or business owner failed to take steps that could have reasonably prevented such activity.
In this regard, a property or business owner may either entirely fail to implement any type of security, or they may take steps to implement security that is inadequate or ineffective.
Examples of Failing to Prevent Criminal Activity
It can be challenging to know precisely what actions qualify as taking reasonable steps to prevent criminal activity and subsequent harm to visitors. For this reason, having an experienced negligent security attorney on your side is vital to the success of your case.
Common examples of business owners failing to prevent criminal activity include:
A lack of proper security cameras on the property or the failure to monitor or respond to a security alert, alarm, or call.
Failure to warn visitors and guests about known risks or threats on the property.
Failure to provide adequate lighting and illumination at night or in dark and desolate areas.
Lack of security guards or patrol.
Broken locks, gates, doors, etc., that the owner fails to fix or maintain in good working condition.
Speak with a Negligent Security Attorney in Florida Today
If you believe your injury may be the result of negligent security, speak with a personal injury attorney in Florida today. You may be entitled to significant compensation. Remember, business and property owners have a legal responsibility to maintain a safe space for visitors, guests, and customers. If you suffer a criminal injury due to an unsafe environment, a third party such as the owner may be liable.
Weinstein Legal has three offices and we represent clients throughout South and Central Florida. Contact the office nearest you:
Call Weinstein Legal today for a free case evaluation and to see what your claim may be worth. Our phones are available 24-hours a day, 365-days a year, so no call for help will ever go unanswered.
Call (954) 845-0505 and ask for Justin Weinstein now.