Your Safety Should Have Been Priority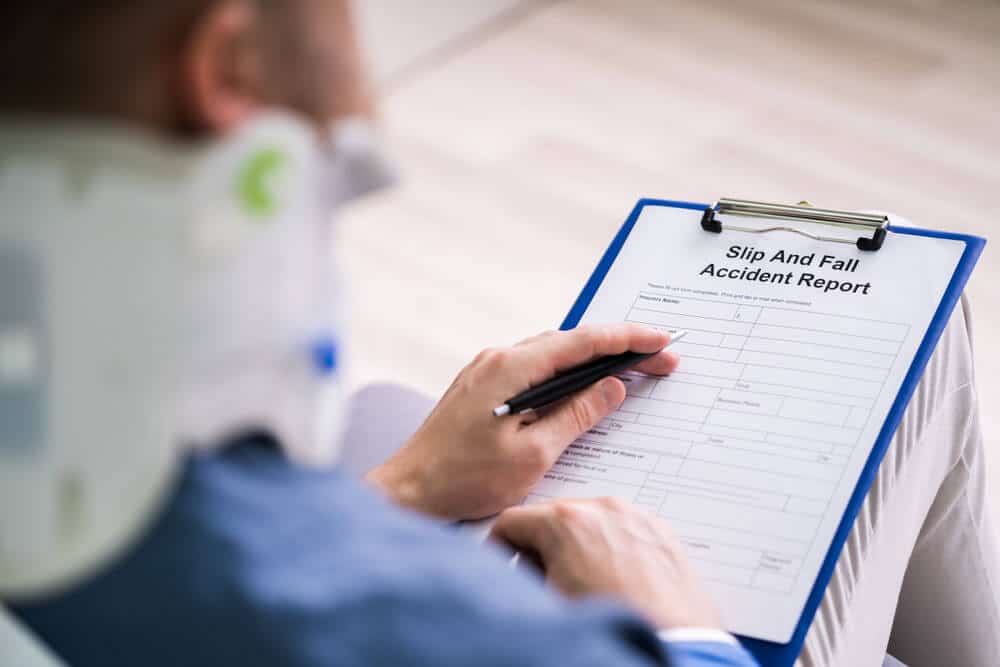 Slip and fall is a legal term used to describe when a person slips, trips, or falls on another person's property. Slip and fall claims fit under a broader category, premises liability, wherein a property owner may be held responsible for the injuries a person suffered while on the owner's premises.
If you were injured in a slip and fall, you may be entitled to file a claim for damages, including current and future medical costs, lost wages, and pain and suffering.
Contact an experienced slip and fall attorney at Weinstein Legal to get the help you need to recover compensation. With complete knowledge of premises liability laws and an impressive track record of success, we are ready to help you.
CONTACT OUR SLIP & FALL LAWYER
Common Causes of a Slip and Fall Accidents
Slip and fall accidents can occur for a number of reasons. Sometimes, a person may quickly slip and resume their balance before falling.
Some of the most common reasons for a slip and fall include:
Poorly lit areas
Dangerous stairs
Slippery surfaces
Uneven pavement
A change in the flooring surface
Unsecured carpeting
Cracked tiles or sidewalks
These dangerous conditions can contribute to causing a fall. Property owners are expected to correct dangerous conditions or warn visitors of these conditions, such as setting out a caution sign when floors are wet.
Common Slip and Fall Injuries
Though some slip and falls may not result in injuries, some can result in serious injuries requiring medical care and rehabilitation. Some common slip and fall injuries include:
Head injuries
Broken bones
Spinal cord injuries
Back sprains/strains
Herniated discs
Contusions
Knee injuries
Though anyone can be injured in a slip and fall, seniors and young children are more susceptible to serious injuries. According to the Centers for Disease Control and Prevention, 1 out of 5 falls cause a serious injury among Americans over the age of 65.
Who Can Be Held Liable for a Slip and Fall Injury?
In a slip and fall case, courts may find the property owner liable if they created the situation that led to the accident or knew about the unsafe conditions and failed to repair it. In some cases, they may still find the property owner responsible if they did not know about the dangerous condition, but the condition had existed on the property for an extended period of time and the owner should have known about it. Under the law, both public and private property owners must keep their properties safe. These types of claims may be filed against homeowners, stores, restaurants, and even government entities. Slip and fall cases can be very complex, which is why it is important to take legal action and contact experienced personal injury attorneys skilled in slip and fall accident claims.
How a Slip and Fall Accident Lawyer Can Help You
When you contact Weinstein Legal to hire an experienced slip and fall accident attorney near you, our law firm will get to work on your claim right away. A slip and fall lawyer will gather all the facts of your slip and fall accident, contact witnesses, obtain security video footage if available, gather your medical documents, and establish that the property owner knew or should have known of the hazardous condition. As a trusted personal injury lawyer serving all of South & Central Florida and the Treasure Coast, Weinstein Legal will fight for your rights and help you obtain the compensation for slip and fall injuries that you deserve.
For a free case review, fill out our contact form or call 954-845-0505 – we'll always take your call or contact us at one of our three Florida offices: