Recovering Compensation for Your Construction Site Injuries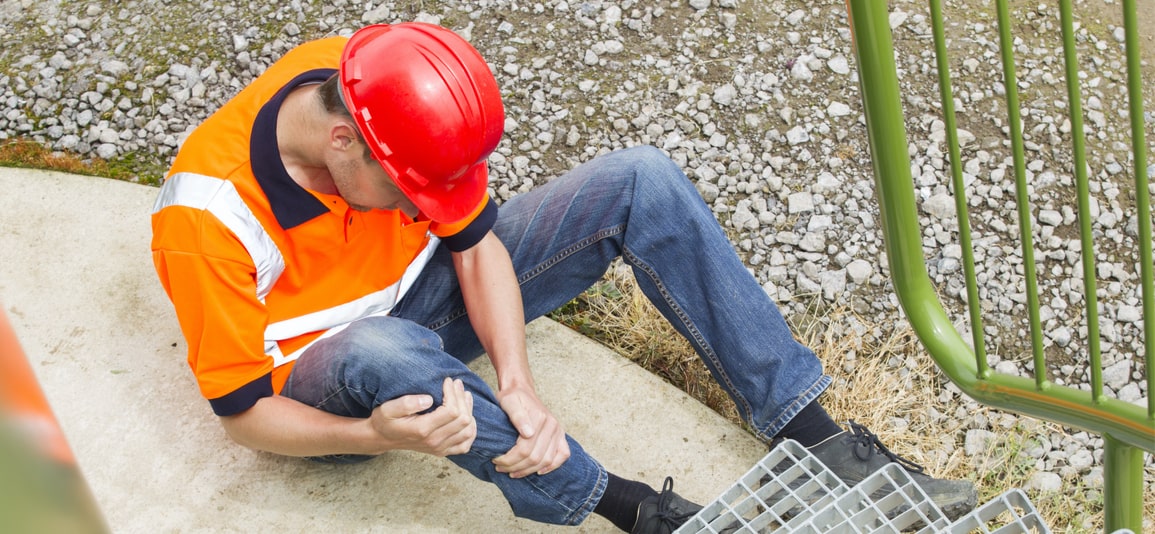 If you suffer an injury on the job, seek the assistance of a construction injury lawyer as soon as possible. In addition to standard benefits, such as Workman's Compensation, you may be entitled to a hefty insurance settlement or personal injury claim against your employer or the job site. However, it is imperative that you act quickly to secure the compensation you deserve. An experienced construction site injury lawyer, such as Justin Weinstein at Weinstein Legal, can help maximize your settlement and get the money you deserve fast.
Contact the team at Weinstein Legal today for a free case evaluation and to see what your claim may be worth. Mr. Weinstein has years of experience negotiating with insurance companies and litigating personal injury lawsuits. Even if you sustain an injury while you are at work, you may still be entitled to compensation.
CONTACT OUR CONSTRUCTION INJURY LAWYER
Our phones are open 24-hours a day, 7-days a week including holidays.
OSHA Rules for Construction Site Injuries
If you work in the construction industry, you are likely familiar with OSHA (Occupational Safety and Health Administration with the United States Department of Labor). OSHA exists to ensure that all workers in the United States have a safe and healthy workplace that does not place them in unreasonable danger. The administration enforces safety standards and guidelines, provides training and education, conducts outreach to organizations, and give assistance to workers who are in need.
The construction injury is one that is well known to pose many risks to workers. You are working with machinery and tools, dangerous equipment, often in spaces that are not yet open and suitable for the public. There is an increased risk of slip and fall injury, broken bones, head trauma and concussions, and more. However, OSHA regulations exist to ensure that your employer maintains as safe a space as possible. Should your employer violate any of these guidelines and you suffer an injury because of it, you may be entitled to significant compensation. Contact a construction injury lawyer right away to learn more.
To read a comprehensive overview of what steps your employer must take to ensure your safety, health, and protection, read the OSHA Guidelines for Construction Work Sites. There is important information pertaining to fire safety, hand and power tool safety, hazardous chemicals, and much more.
Common Construction Site Injuries
Worksites are often full of hazards, and sometimes accidents can happen in even the safest conditions. That's why you need an experienced construction injury lawyer to represent your personal injury case. There's no denying that construction can be a risky business. In fact, more than 1,000 workers encounter fatal accidents on the job each year. Countless more sustained injuries.
Common construction site injuries include:
Trips, Slips, and Falls
Burns and Electrocution
Trauma from Moving or Falling Objects
Accidents with Machinery
Vehicle Accidents
Fires and Explosions
Eye Injuries
Over-Extension, Repeated Motion, and Stress Injuries
Back Injuries
Broken Bones
Concussion
And More
These are just a few of the most common worksite injuries for which you may be entitled to compensation. Speak with a construction site injury lawyer today to learn more.
Compensation after Construction Site Accidents
One of the most common questions we hear is regarding how to obtain compensation following a workplace accident, as well as how much a claim or lawsuit may be worth. When it comes to settlement amounts, each case is entirely unique, and the possible value of your claim will depend on many factors.
To ensure you are able to obtain any compensation you may be entitled to, always follow these guidelines after a construction site accident.
Seek medical care as soon as possible. The longer you wait to see a doctor, the worse your claim will look to insurance companies and the courts. Seek care as quickly as possible, immediately following an accident if you are able. You can visit an emergency room, urgent care center, or your primary care physician.
Report the accident to your workplace. Familiarize yourself with the proper protocol at your job site and inform the correct parties of your accident as quickly as possible. Report the incident to your immediate supervisor, Human Resources, and any other necessary departments. You may need to file a formal, written report documenting the accident and your resulting injury.
Contact a construction injury lawyer. After you seek medical care and report your accident, contact a construction site injury lawyer such as Mr. Weinstein right away. Your attorney will advise you on the best next steps, as well as the dos and don'ts of navigating a claim against your employer.
Follow all doctor recommendations. One of the biggest mistakes that individuals make is failing to adhere to doctor recommendations following a construction site accident. This can greatly damage your personal injury claim down the line. Follow all recommendations, including those for additional care and follow-up appointments, diagnostic testing and imaging, suggested time off work, and more.
Save all correspondence and documentation. Save all medical bills, medical reports, receipts, and correspondence with your employer and/or the Workman's Compensation Board.
Hiring a Construction Accident Lawyer in Orlando, Palm Beach & Broward County
We represent construction accident victims throughout South and Central Florida. Here are the Weinstein Legal law office locations:
If you sustain an injury on a job site and work in the field of construction, you may be able to receive significant compensation. Many individuals assume that because they get Workman's Compensation or medical insurance benefits that they cannot receive any further monetary settlement. This is not the case. However, you must act swiftly. Be sure to follow all the guidelines above if you sustain an injury, seek the proper care as soon as possible, and report the injury to all necessary parties.
Then, call Justin Weinstein at Weinstein Legal, construction site injury lawyer in Palm Beach and Broward County. Mr. Weinstein is an experienced Florida personal injury lawyer with years of experience representing injured victims.
For your free case evaluation and to see what your construction site injury claim may be worth, call now. (954)845-0505 and ask for Justin Weinstein.