Fight for the Justice You Deserve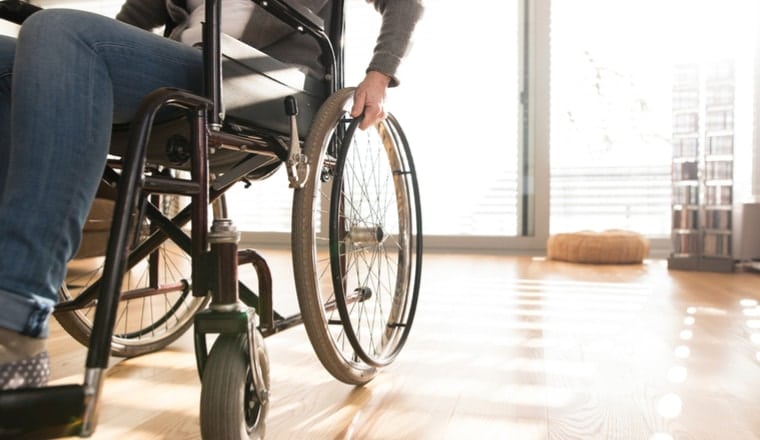 A spinal cord injury is devastating. It can change the course of your life forever. You may experience extreme emotional stress, on top of mounting medical and rehabilitation bills. If you or a loved one was recently involved in an accident and suffered a spinal cord injury as a result, you may be entitled to compensation for those injuries.
Whether an injury has been caused by a car accident, medical malpractice, slip and fall, or any other type of accident, it is very important to seek legal advice. This type of injury can take away the ability to work, socialize, and pay for necessary care.
Justin Weinstein
understands how difficult these types of injuries and cases can be and is here to represent you and your loved ones.
Contact us at 954-845-0505 today for a free consultation to discuss your claim.
What is a Spinal Cord Injury?
When a spinal injury occurs, partial or full loss of motor control, as well as immense pain, are often a result. In severe cases, a person is paralyzed partially or fully. And, with the spinal cord being responsible for multiple body functions, including breathing, controlling your bladder, and moving your head, even a minor spinal cord injury has the potential to significantly change your quality of life.
Common Causes of Spinal Cord Injury
Spinal cord injuries may arise from a number of different causes, but a few of the most common causes of spinal cord injuries in the United States include:
Motor vehicle accidents – 38% of spinal cord injuries in 2015 were caused by a motor vehicle accident.
Falls – Falls cause more than one-quarter of spinal cord injuries, and are most common in those over the age of 65.
Acts of violence – Spinal cord injuries are often a result of violent encounters, including gunshot and knife wounds.
Sports and recreation injuries – Athletic activities, such as impact sports and diving in shallow water, often cause spinal cord injuries.
Alcohol – Alcohol use, particularly long-term alcohol abuse, can account for spinal cord injuries.
Diseases – Cancer, arthritis, osteoporosis and inflammation of the spinal cord also can cause spinal cord injuries.
Potential Compensation
Insurance coverage normally will not cover all of the expenses, including loss of income, which commonly stems as a result of this traumatic injury. However, if another person or company is liable for the injury, victims can file a personal injury claim to pursue compensation.
To prevail in such a claim, the injured person must prove that the other party acted negligently or by an act of omission. This can be accomplished using an experienced spinal cord injury lawyer like Justin Weinstein.
How a South FL Spinal Cord Injury Attorney Can Help
South Florida spinal cord injury attorney Justin Weinstein understands that spinal injury victims struggle physically and mentally with their injuries. When a person or company's carelessness causes a spinal cord injury, they should be held responsible for their actions.
Justin Weinstein can help you navigate through the paperwork and legal requirements of filing a personal injury claim. With an experienced personal injury lawyer on your side, you can fight for the compensation you need to cover medical expenses, lost wages, and your pain and suffering.
If you are a spinal injury victim who is unsure of who to contact about your legal rights, contact spinal cord injury attorney Justin Weinstein, for a free claim review. He can answer your questions and concerns regarding your legal rights and determine if you are entitled to file a claim.
Call 954-845-0505 to speak with Justin Weinstein today.